Career Opportunities at SYKES Miramichi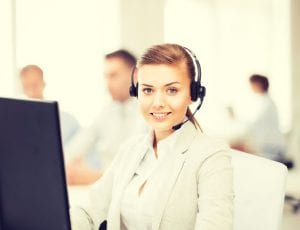 Stephanie Renfrew-Anthony, a single mother of five, joined SYKES Miramichi just over a year ago and has since advanced to become the company receptionist.
Stephanie grew up in Ontario and decided to move here when she was researching places to live in Canada. She discovered Miramichi and felt it would be a great place to bring up her young family. She has been amazed at how wonderful the entire community is to people. Her family has been treated so well since they arrived here.
When Stephanie started her career with SYKES she was also surprised to find out how involved the company is with the community, a quality she values. Her career is very fulfilling. She has been trained in many areas and has awesome co-workers. She always looks forward to going to work.
James Savoie enjoys his work with SYKES as well. "I find my work challenging every day, so it is always a new adventure when I come in, but in the same sense I find it rewarding," he says. "The people are great, the spirit is positive and we have lots of laughs together."
A graduate of MVHS, James joined the company in 2002 and then decided to leave in 2008 to move to Moncton. After spending a few years away, he moved back to Miramichi, rejoined SYKES and with determination has become a Team Manager on the Technical program. He is currently working in an IT position.
Another Miramichier, Daniella, is a mother of two who started with SYKES about 14 years ago just two months after it opened its doors in the region. Daniella has stayed with SYKES for all these years because of the scheduling flexibility it gave her with a young family and the opportunity for advancement. She started on the phones and now she's a Quality Coordinator, who ensures that the team offers all customers the best possible customer experience.
Being a call centre agent is tough and rewarding at the same time. For many, it starts as a job and turns into a career. Most of the company's top leaders started their career taking calls and providing customer solutions. Every corner you turn in the contact centre at SYKES Miramichi offers another success story from the 400 staff employed there. The company has made its mark on the community and the people in Miramichi.
Currently SYKES is expanding and adding 60 new jobs in the city. They are seeking both English/ French and offering both part-time and full-time work. They are focused on making this office a great place to work. "Real People, Real Solutions" is the company tag line and at SYKES Miramichi they invite you to "Give it a chance" and find out. If you are willing to put in the time and the effort, then SYKES will take care of you. "We'll make sure you have all the support you need to succeed."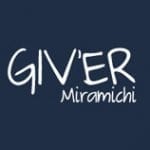 Giv'er Miramichi is about "What's up, what's new, what's happening". We are focused on building people up, supporting one another and celebrating our successes.