Miramichi Fishing Report for Thursday, September 25, 2014
Finally, some good news!  Over the weekend there was a decent splash of fresh fish entering the system.  There was an average of 40 fish counted for several days on the Main Southwest Miramichi and at least another 20 on Monday.  Perhaps it is still too early to call it a "Fall Run", but it is the closest to a "run" we have had this season.  We can only hope it continues.
[wp_bannerize group="doug1″]
Again a reminder that this week the hunters are still out chasing "Swamp Donkeys" as moose season does not end until Saturday at dark, so wear some hunter orange if out and about.
The third Striped Bass retention is now upon us with anglers allowed to retain one a day between 50 & 65 cm until September 30.
W. W. Doak and Sons in Doaktown said angling was better during the weekend and early this week.  Anglers were picking up some bright fish along with the old.  One camp reported 10 on Monday and another landed 31 salmon and 11 grilse last week. (Not sure how many rods there were, but certainly more than a few).Others were picking up fish here and there and they were seeing more fish. There was one salmon reported being in the 40-inch range.  The water was a bit low, but the temperature was good and there was enough water for fish to move from pool to pool.  Another good rain would certainly add a positive element to the good situation.
Flies of choice were Ally's Shrimps, Same-Thing-Murrays, Copper Killers, General Practitioners and White-tailed Green Machines.
Derek Munn of Ledges Inn in Doaktown and Mountain Channel in the Rapids area said were picking up a few fish on Monday.  The water was low, but the temperature was good.  Mountain Channel was seeing more fish, but they were not taking well.
Flies of choice were Ally's Shrimps, Tippet Shrimps and Cascade Shrimps.
Herb Barry Sr. of Herb's Fly Shop on the Station Road in Blackville said there were a few more fresh fish being reported and anglers were catching some.  Most of the fish were salmon.  One report had 10 fresh fish come into one pool and then move out.  The old fish stayed.  The water was low, but the temperature was good.
Flies of choice were Orange Blossoms, Orange Blossom Specials and Same-Thing-Murrays on no. 8 hooks.
Curtis Miramichi River Outfitting in Blackville said anglers were seeing a lot more and catching more than in previous weeks.  Most anglers who had come into the shop had at least been into a fish.  Most were salmon.  Water levels were low, but the temperatures were good.
Flies of choice were Same-Thing-Murrays, Wouf Woufs, Undertakers, L.T. Specials and Rusty Rats.
George Routledge of George's Fly Shop at the Mouth of Renous in Quarryville said there had been fish there all week, but they were not taking well.  It was no trouble telling the males were fresh fall fish as they had hooked bills.  The water was low and cold.
Flies of choice were Ally's Shrimps, Chief Needabahs, L.T. Specials, and Copper Killers.
Jim Laws of Miramichi Hunting and Fishing in Newcastle, Miramichi reported angling as still slow, but there were at least more fish around than in previous weeks.  Water conditions were good, although perhaps a tad low.  He reminded anglers of the third Stripped Bass Retention period.  Although a bit early for Miramichi, he'd heard the big bass were in as far as Burnt Church.
Flies of choice were a variety of traditional Fall patterns.
Syd Matchett of Trout Brook Fly Shop on the Northwest Miramichi said one angler reported seeing good numbers of fish lately, and was raising quite a few.  The water was getting low and could use a good bump of rain.  The temperature was good.
Flies of choice were Shady Ladies, Undertakers, Copper Killers and Ally's Shrimps on nos. 6 & 8s.
Debbie Norton of Upper Oxbow Outdoor Adventures on the Little Southwest Miramichi said they were catching a few more than recently, and some were fresh fish.  Even some of the older fish were taking.  The water was Fall-low and cold, but very fishable.  The Fall foliage was also starting to show a lot of colour.  She predicted the next two weeks to be the best of the season.
Flies of choice were Orange Ewes (a Scottish fly) and Mini-bous.
So with the Fall foliage really starting to kick into gear and some nice Autumn days along with a good splash of fresh fish, it is time to get out and "on the water".
Don't forget to show your support for our sponsors, because without them, this column would not be possible.
Check out Deals 4 U in Miramichi for your grocery needs, and good Cuban cigars to celebrate getting back to the rivers. Drop by Mac's Seafood for Miramichi Smoke House Award Winning Smoke Salmon.
ANY FINANCIAL CONTRIBUTIONS TOWARD HELPING WITH THIS COLUMN ARE GREATLY APPRECIATED. Click here to donate now. A SPECIAL THANKS to all who made contributions last season.
If you would like to sponsor this column, give us a call at (506) 352-7668 or email .
[wp_bannerize group="doug2″]
Thought for the Week: "One evening I was awakened from a deep sleep by a weird noise coming from my husband, only to find out he was dreaming and he was a Dry Fly.  I suspected then, and now realize, his dreams are not made up of wild crazy women, only episodes of his days of being in the stream."   Jan Thousan
Fr the MSA:
Hi All
Happy First day of Fall!! After a summer of unprecedented poor returns, these last few days of September are experiencing what might be a glimmer of a Fall run of fish, with both the Cassilis and Millerton trap nets reporting encouraging catches of both salmon and grilse over the past 4-5 days. Though the counts have dropped back again, this late-season flurry of fish is a most welcomed occurrence and will play a critical role in helping to sustain an already exceedingly low population from even further decline.
Though we started seeing new fish in Millerton and Cassilis on Thursday they did not have enough time to make it to the barriers. No new fish found their way to the Northwest Barrier the week of September 14th – 20th while 2 new grilse showed up at the Dungarvon Barrier. Hopefully next week we will see some new fish at both pools.
Broodstock Collection
Our field crew has been busy collecting broodstock for spawning this fall. We still have a few more pools to visit including some on the Clearwater, the Cains, the Northwest and the headwaters at Juniper. I have attached some pictures of our crew at work – the three fish with Biologist Holly Labadie and Technicians Tyler Storey and Tyler Coughlan were caught in a seine net at Moose Landing; Holly, Tyler Storey and Taylor Mullin are helped by UNB Masters students to release fish from the fyke net at Rocky Brook; Sevogle shows the fyke net set up and the crew using a scare net to move the fish down into the trap.
Fredericton MSA Dinner a Huge Success
The 19th Annual Fredericton Conservation Dinner and Grand Auction, held last Tuesday, September 16th, proved to be a winning night for salmon conservation. Over 475 salmon enthusiasts, including the Hon. David Alward and newly elected Premier Brian Gallant, enjoyed an evening of great fellowship and spirited bidding, helping raise approximately $85,000 in support of the MSA's ongoing and critically important conservation work throughout the Miramichi watershed.
This year's event also recognized and honoured former Fisheries and Oceans Canada (DFO) Minister Keith Ashfield, for his passionate commitment and contributions to fisheries management, in particular to the wild Atlantic salmon.
Wild Atlantic Salmon Action Plan
With this year's Fredericton Conservation Dinner as the platform, the MSA and ASF made a joint public call for immediate action to address the crisis facing the survival of our wild Atlantic salmon. In their respective addresses, MSA Chairman David Wilson and ASF President Bill Taylor called on the Prime Minister to establish a Wild Atlantic Salmon Action Plan and to appoint a task force that would ensure its development and implementation. This call to action was covered extensively by the media throughout the Maritimes, which has helped greatly in explaining the dire condition our salmon populations are in and the need for immediate action if we are to sustain the already threatening low returns of fish, particularly in the Miramichi. Over coming weeks and months, the MSA and ASF will continue to push for action and support from both Federal and Provincial governments.
Saint John Dinner – October 29th
The 13th Annual Saint John MSA/ASF Autumn Run Dinner is set to take place on Wednesday, October 29th, 2014 at the Delta Brunswick Hotel. This year's event will honour Dr. Jacqueline Oland, an avid salmon angler and conservationist. Please come out and support this critically important MSA/ASF event as all proceeds will go to support ongoing salmon conservation efforts throughout the Miramichi river system. For more information or to reserve tickets, call the MSA at 506-457-2220 or the ASF at 1-800-565-5666.
New Event set for Carleton County
Thanks to some enthusiastic volunteers, a new MSA Conservation Dinner will be held on Thursday, November 6th, 2014, at the picturesque Covered Bridge Golf Club in Hartland, NB. Like other MSA fundraising events, the evening will offer a fun and relaxing way to support the MSA's salmon conservation efforts. Tickets are only $40 each or $75/couple and include a roast beef dinner, raffles and a fun auction. The MSA will also be providing a brief update on its conservation efforts and programs. Reserve your ticket(s) today by calling the MSA at 506-457-2220.
"It will take a lot of roasting to tenderize this ole bird"
So says Vince Swazey, long MSA Director and salmon aficionado, who will be recognized and honoured by the MSA through a tongue-in-cheek roasting on Saturday, November 15th. This sure to be fun "Roast" will be held at the Woodsmen's Museum in Boiestown, NB and will include a reception, a home cooked turkey dinner, a small raffle & auction and of course the highlight of the night; a good ole roasting by some of Vince's best (or worst) friends. At only $40 each or $75/couple, tickets will sell fast for this one-time event so reserve yours today by calling the MSA at 506-457-2220.
Win a 16 Foot Cedar Stripped Canoe
Tickets are still available for the raffle of a 16' cedar stripped canoe handcrafted by Great Spirit Canoes and donated by Rocky Brook Camp. Proceeds will be split between the MSA, the Central NB Woodmen's Museum and the Atlantic Salmon Museum. Tickets are $5 each or 3 for $10. There will only be 1000 tickets sold and the draw date is December 24th, 2014. If you would like tickets you can pick them up at either museum or by calling me at 506.622.4000 or replying to this e-mail.
Last Call…
The Atlantic Salmon Conservation Foundation / ANBL "Protect Our Rivers – Protegeons nos Rivieres" sales event is winding down this coming weekend. There is a host of excellent wines, beers and spirits at NB Liquor stores across New Brunswick. All of the products included in the sale contribute from $.50 to $1.50 per item. Last year ANBL raised $136,000 and 100% of the funds went to community group projects in the province.  Here's a link to CBC report on the Atlantic Salmon Conservation Foundation's Protect Our Rivers kick-off event from August 25th.
http://www.cbc.ca/news/canada/new-brunswick/nb-liquor-sales-to-support-atlantic-salmon-1.2746420
The ASCF is offering a total of $1 million for conservation project grants in 2015 in addition to the ANBL monies.
Yours in Conservation;
Nola
Atlantic Salmon Federation NewsTuesday, Sept. 18, 2014
ASF Rivernotes – Will Scotland's Referendum Affect Salmon?~~~~~~~~~~~~~~~~~~~~~~~~~~~~~~~~~~~~~~~~~~~~~~~~

his week's update hits several points, including a new PHOTO CONTEST, as well as raising the question of impacts on salmon from the Scottish Referendum vote. Plus the latest on river reports across the Atlantic salmon range in North America
http://atlanticsalmonfederation.org/rivernotes/

ASF RESEARCH BLOG UPDATE –
ASF researchers continue the process of bringing to the surface acoustic tracking devices with their valuable data, and the assessment of streams with electrofishing gear proves very successful.
http://asf.ca/research-in-the-field.html
Where have all the Miramichi Salmon Gone?
Four Charged in NL with Illegal Salmon Angling          
PEI Extends Salmon Angling Season
~~~~~~~~~~~~~~~~~~~~~~~~~~~~~~~~~~~~~~~~~~~~~~~
Until next week
TIGHT LINES
DOUG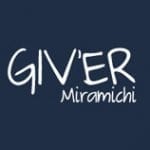 Giv'er Miramichi is about "What's up, what's new, what's happening". We are focused on building people up, supporting one another and celebrating our successes.