Miramichi Timberwolves New Season
The Miramichi Timberwolves 2014/ 2015 schedule is a fan-friendly one. The home portion of the schedule features 21 Saturday games, two Friday games and one Sunday afternoon matinee. All Friday and Saturday games are 7:30 pm starts while Sunday is a 3 pm start. The Miramichi Timberwolves open the season September 12th in Bridgewater and September 13th in Yarmouth.
Miramichi Timberwolves Exhibition Schedule:
Septmeber 6th
Miramichi Timberwolves vs. Dieppe 7:30 pm
Miramichi Civic Centre
September 7th
Miramichi Timberwolves vs. Dieppe 2:30 pm
Arthur J. LeBlanc Arena
2014/ 2015 Miramichi Timberwolves Home Schedule:
September 20th vs. Yarmouth
September 27th vs. Dieppe
October 4th vs. Pictou County
October 11th vs. St. Stephen
October 18th vs. Amherst
October 25th vs. Summerside
November 1st vs. Woodstock
November 8th vs. Truro
November 14th vs. St. Stephen
November 15th vs. Campbellton
November 29th vs. Summerside
December 5th vs. St. Stephen
December 6th vs. Valley
December 13th vs. Pictou County
January 3rd vs. Bridgewater
January 10th vs. Woodstock
January 17th vs. Dieppe
January 24th vs. Truro
January 25th vs. Campbellton
January 31st vs. Dieppe
February 7th vs. Woodstock
February 14th vs. Valley
February 21st vs. Summerside
February 28th vs. Campbellton
For more information visit www.miramichitimberwolves.ca or follow on Twitter @MTimberWolves and like the Miramichi Timberwolves on Facebook.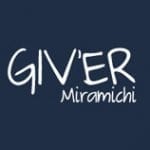 Giv'er Miramichi is about "What's up, what's new, what's happening". We are focused on building people up, supporting one another and celebrating our successes.