NBCC Students on Foot Patrol

In conjunction with the NBCC, Police Foundation year II students, the Miramichi Police Foundation (MPF) , and the Downtown City of Miramichi Merchants Association, Police Foundation students will be conducting foot patrols throughout both Downtown Business Districts. This will be the third year for this Fall project.
The students, under the guidance of MPF officers, will learn of the problems facing merchants in our Municipality. They will be exposed to foot patrol procedures, similar to those of police officers. They will be responsible for completing a day-to-day incident report. They will also have an increased sense of Community.
The MPF will receive written reports about Downtown observations. The MPF will also benefit from an increased level of security in the Downtown areas during these foot patrols.
The business community will view a uniformed presence in the Downtown area. They will benefit from the information, which these students will share with the police officers.
PROCEDURES:
Students will be scheduled in pairs for two hour foot patrols
Foot patrols will be conducted during various non-school hours (NBCC Staff will be responsible to identify two students each day)
The time frame for the patrols is September 22 – October 29 (24 outings with two students each)
Schedules will cover both Downtown areas of the City
Students must wear their student uniforms
An incident report will be submitted by each student at the end of each foot patrol session (notebooks should be carried for incident note taking
DowntownS Miramichi Newcastle Business District and Historic Chatham Business District is once again pleased to welcome the NBCC Police Foundation student foot patrols through our downtowns. If you see the students walking in our downtowns, say hi and welcome them to our community.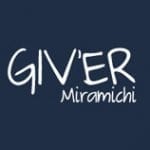 Giv'er Miramichi is about "What's up, what's new, what's happening". We are focused on building people up, supporting one another and celebrating our successes.