T-Wolves Earn Ranking in National Top 20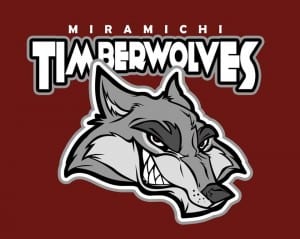 The Maritime Hockey League (MHL), and in particular the Meek Division, made its most impressive showing in the Canadian Junior Hockey League (CJHL) Top 20 Rankings this week with the Woodstock Slammers, Miramichi Timberwolves and Dieppe Commandos all cracking the list.
The Slammers are no strangers to the rankings this season. Thanks to a 2-0 week, Woodstock finds themselves up three spots on the list at number four. On Friday night at home, the Slammers defeated the Amherst Ramblers by a 10-4 mark, led by a hat trick from this week's third star in the MHL this week, Jonny Erbs. On Sunday afternoon, Justin Bowers' club ran their perfect home record to 12-0 with a hard fought 2-0 victory over the Miramichi Timberwolves. With the win, their fourth straight, the Slammers enter this week with a 17-2 record, seven points ahead of second place Miramichi in both the Meek Division and overall standings.
The Miramichi Timberwolves vault into the rankings for the first time this season at number 16. Playing their second three in three in as many weekends, Miramichi went 2-1. On Friday night at home, forward Brett Malone put up a six point performance and the T-Wolves skated away with an 8-4 victory over the County Aces. The following night, also at home, Malone fired a hat trick and Alex Collette stopped all 26 shots he faced in a 6-0 win over the Campbellton Tigers, their fifth in a row. That streak would come to an end on Sunday afternoon in Woodstock however, as the Timberwolves suffered a 2-0 defeat at the hands of the Slammers. Despite that loss, Miramichi stands second in the MHL standings with a record of 14-5. Next week, Rob MacDonald's club heads on the road for a pair of games. After venturing into Amherst Stadium on Saturday night to take on the Ramblers in an 8 pm start, the Timberwolves travel to Summerside where they'll face the Western Capitals on Sunday at 2 pm.
Finally, the Dieppe Commandos make their reappearance in the Top 20 at number 19. On the ice for three contests this week, Jeff Leblanc's 1-1-0-1 record was enough to propel them onto the list. On Wednesday night at home, the Commandos suffered their first home loss of the 2014-15 season but still earned a point in a 4-3 shoot-out loss to the Yarmouth Mariners. Dieppe would rebound on Friday night in Bridgewater, defeating the Lumberjacks by an 8-2 count thanks in large part to seven combined points from forwards Cody Drover and Robbie Graham. On Saturday night, the Commandos suffered their first regulation loss since October 16th when the Mariners again got the upper hand on Dieppe, 6-3 in Yarmouth. On the season, the Commandos' record stands at 13-3-0-1, good for third overall in the MHL.
Below are the CJHL Top 20 Rankings in their entirety:
1. Portage Terriers (MJHL) (2)
2. Carleton Place Canadians (CCHL) (1)
3. Penticton Vees (BCHL) (3)
4. Woodstock Slammers (MHL) (7)
5. Trenton Golden Hawks (OJHL) (4)
6. Kindersley Klippers (SJHL) (5)
7. Spruce Grove Saints (AJHL) (6)
8. Aurora Tigers (OJHL) (8)
9. Camrose Kodiaks (AJHL) (9)
10. Fort Frances Lakers (SIJHL) (11)
11. Nanaimo Clippers (BCHL) (17)
12. Kirkland Lake Gold Miners (NOJHL) (12)
13. Soo Thunderbirds (NOJHL) (10)
14. Cougars de Sherbrooke (LHJQ) (16)
15. Winnipeg Blues (MJHL) (19)
16. Miramichi Timberwolves (MHL) (NR)
17. Ottawa Jr. 'A' Senators (CCHL) (18)
18. Melfort Mustangs (SJHL) (20)
19. Dieppe Commandos (MHL) (NR)
20. Brooks Bandits (AJHL) (NR)
Honourable Mention: Battleford North Stars (SJHL), Winkler Flyers (MJHL), Cobourg Cougars (OJHL), Georgetown Raiders (OJHL), Titan de Princeville (LHJQ)
The Pointstreak CJHL Top 20 weekly rankings are produced in conjunction with International Scouting Services (ISS) and are based upon a variety of factors, including the league in which the team plays, winning percentage, win-loss record, total points accumulated, goals-for versus goals-against ratio, etc.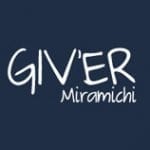 Giv'er Miramichi is about "What's up, what's new, what's happening". We are focused on building people up, supporting one another and celebrating our successes.