Sobeys Douglastown Food & Wellness Events January 2015

Happy New Year from Sobeys Dietitians! May it be a year full of joy, health and prosperity! The schedule for January's Nutrition Events is below and there are some exciting classes coming up.
The most exciting is the Healthy Cooking class which will be this Thursday, tomorrow evening from 6-8 pm. Not only will the meal be delicious but Joey, the store manager has decided to give away 15 free cooking classes for the month of January! Sign up quickly because places are limited – you can call the store at 778-2404 to sign up.
Another exciting addition to the schedule is a Baby Wellness class. On January 27th from 10 am – 12 pm Kayla Hebert will be talking about introducing solids to your baby and how to make your own baby food.
It is also the time to start a new Healthy Lifestyle class (Healthy Weight). The eight week program starts January 22nd and will be from 5:30-7:30 pm on Thursdays.
Sobeys Douglastown hope to see you for one of their classes this month!
Douglastown Food and Wellness Events
January 2015
Healthy Cooking with Chef Owen Gibson ($15) Thursday, January 8th 6-8 pm
Enjoy a delicious meal prepared by our chef and get nutrition tips from our dietitian. Menu: Pina Colada Smoothie, Kale and Pomegranate Salad, Chana Masala, Cauliflower Fried Rice
Taste and learn … Soups (Free) Thursday, January 15th 11:30 am – 12:30 pm
Discover tasty new soup recipes to enjoy on those chilly days.
Label Reading Tour (Free) Tuesday, December 13th 6-8 pm
Confused about reading labels? Looking for new meal ideas? Take a tour with the dietitian!
Baby Wellness…Introducing Solids (Free) Tuesday, January 27th 10 am – 12 pm
Come in for tips on making your own baby food, and have the dietitian answer your questions about introducing solid foods to your child. All babies are welcome!
Healthy Lifestyle Program (Free) 8 Week Program – Thursdays from 5:30-7:30 pm starting January 22nd
Learn how to lose weight the right "weigh".
Individual Nutrition Counselling
Do you have questions about your diet? Want to know if you are making the right food choices? Book an individual session with your Sobeys Dietitian!
30 minute session – $30
60 minute session – $80
Covered by some insurance plans. Other packages available. Talk to your dietitian to learn more.
To register for a class, visit the courtesy desk or contact Dietitian Kayla Hebert,  or 778-0163 (voicemail) or 778-2404(store).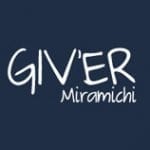 Giv'er Miramichi is about "What's up, what's new, what's happening". We are focused on building people up, supporting one another and celebrating our successes.