Play on the 1970 Great Miramichi Flood to be Staged in Blackville

Driving Waters – A Tale Of the Great Miramichi Flood of 1970 will be brought to life this April at a Spring Dinner Theatre in Blackville. Written and directed by Phyllis Drier, the comedy centres around the flood of 1970, and how it is encountered by two young ladies on a road trip.
Drier, who stars alongside Christina Donovan, and a cast of 16 characters, first got the idea of writing this play in January 2014 while having a conversation with her dear friend, Wilson Sturgeon. Mr. Sturgeon passed away in February 2015.
"I still miss him very badly and wish he were here to see it. It sounded like a great idea for a play and definitely a story to be told! I was surprised that no one had written about it before."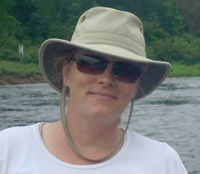 Phyllis began her research online, and then hit the road to gather some stories from actual folks who were around when all the action happened. She began writing in February of last year, after collecting video, photos, and other tidbits of information that were pertinent to the flood. The play is called a "tale" as it is not only informative, but also a "compilation of recollection" from many locals.
"I don't really want to give the play away, so if you want to know more, well, you'll just have to come and see it! There is a cast of 16 actors, some old familiar faces, and some brand new, just starting their 'acting endeavours', and a couple of surprise actors too! I am very excited about this and can't wait to get it on the stage!"
Driving Waters will be performed at the United Church Hall in Blackville on April 25th at 6 pm. A hot roast beef dinner will be served with all the trimmings, along with dessert, tea and coffee. Tickets are $25 each and are on sale at Renous Convenience. For more information, contact Carmen at 622-6561, Richard at 843-6139, Christina at 622-8916 or Phyllis at 843-6421.
Come on out and support local community theatre!
"I believe that local people enjoy hearing about, and reminiscing about the events that happened on the River over the years, that impacted their lives. 2015 might just be another year for a 'great flood' by the looks of all this snow, and another story to be told," Phyllis says.
Click here to visit the Driving Waters Facebook page.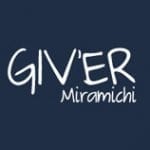 Giv'er Miramichi is about "What's up, what's new, what's happening". We are focused on building people up, supporting one another and celebrating our successes.