Harkins Middle School 2015 Heritage Fair
Harkins Middle School (HMS) will be holding their 2015 Heritage Fair on Wednesday, April 22nd. This event provides a cross curricular opportunity for the entire school to learn more about our local, provincial and national communities.
As many as 26 student projects will be on display for viewing by judges, school staff, students, and participants' families. Judging will take place from 9 am to 12 noon, followed by viewing of projects from 1 pm to 2:50 pm. HMS Heritage Fair finalists will be announced on the afternoon of April 22nd. These students will then represent HMS in a Regional Heritage Fair being held Friday, April 24th, 2015 at Nelson Rural School.
HMS is pleased to announce that we have a special guest for our 2015 Heritage Fair, Zhang Xiaoyu (Canadian name Katherine) from Rizhao City, in Shandong province. In China, Katherine teaches at the Qufu University in Qufu – the hometown of Confucius! Katherine came to Canada in November 25th, 2014 and will stay three years. During this period, she will visit different schools in New Brunswick for the purpose of cultural exchange; her first being Harkins Middle School. During our 2015 HMS Heritage Fair Katherine will be available to discuss her various cultural teachings and projects completed with HMS students.
For additional information regarding the HMS 2015 Heritage Fair, please contact Mrs. M. Jeffrey at 627- 4088, or email .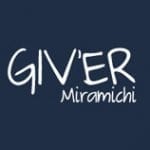 Giv'er Miramichi is about "What's up, what's new, what's happening". We are focused on building people up, supporting one another and celebrating our successes.