The Royal Canadian Mounted Police Musical Ride Is Coming To Napan
Napan, NB (March 3, 2015) – One of Canada's most recognized icons, the Royal Canadian Mounted Police (RCMP) Musical Ride, will be performing at the Napan Agricultural Show fairgrounds on June 8th and 9th, 2015.
The RCMP Musical Ride represents a colourful Canadian tradition. The troop of 32 horses and riders will perform a variety of cavalry drills choreographed to music. Working through a unique medium, they support the RCMP community policing efforts throughout Canada.
The Musical Ride was developed in 1876 by early members of the North-West Mounted Police to display their riding ability and entertain the local community. It has evolved over the decades into a uniquely Canadian performance enjoyed by tens of thousands of spectators every year.
Members of the Musical Ride are first and foremost police officers. They all have at least two years' experience in active police work before volunteering for duty with the Musical Ride. Surprisingly, most have no prior riding experience.
For more information, visit the Napan Agricultural Show website at napan.ca/show. Proceeds from ticket sales will go to The Roof That Jack Started.
Information on purchasing tickets will be released soon.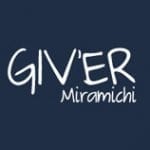 Giv'er Miramichi is about "What's up, what's new, what's happening". We are focused on building people up, supporting one another and celebrating our successes.