Miramichi Fishing Report for Thursday, June 11, 2015
After a hectic month of chasing striped bass, the river is gradually beginning to move into its more traditional angling modes.  There are a few bright salmon starting to come into the system and anglers are picking up some trout here and there.  The gaspereaux fishermen are tending their nets.  Local anglers are slowly beginning to purchase angling licences.  Hopefully, we will see a steady improvement as we move further in June.
[wp_bannerize group="doug1″]
Doug White's Tammerack Sports Fly Shop in Juniper said they had a few good days fishing before the rains came again. There has been some really good sea trout caught by the people fishing. The procrastinators haven't got around to getting out yet but they seem to be the ones complaining about the lack of fish….as usual. Water should be good again about Friday.
Flies of choice: Bombers, bugs, butterflies and streamers.
W. W. Doak and Sons in Doaktown said they had heard of maybe a half dozen salmon caught along the system between Doaktown, Blissfield and Boiestown.  There were also reports of sea trout in the Juniper area.  They had also been told that a couple of salmon had been seen on the Dungarvon.  The camps are starting to get their guests in, so there are more eyes on the river and more reports.  Water conditions were very good.
Flies of choice were Muddlers, Butterflies, Undertakers and White-tailed Green Machines.
Derek Munn of Ledges Inn in Doaktown and Mountain Channel in the Rapids area said there were reports of a few odd salmon on the Main Southwest, and he had seen a couple on the tributaries.  Anglers were also picking up some small trout with an odd one in the 15-16-inch range.  Water conditions were good as the rain refreshed the river and brought it up some.
Flies of choice were Shady Ladies, Undertakers, White-tailed Green Machines and Black Ghosts.
Herb Barry Sr. of Herb's Fly Shop on the Station Road in Blackville said things were very quiet there with only a few trout, and mostly small at that, being caught.  There were no salmon reports, and not a lot of anglers out.  The water had been low for the time of year, and the rain was welcomed.
Flies of choice were Muddlers, Mosquitoes, Humpies and small White Bugs.
Curtis Miramichi River Outfitting in Blackville said angling was very quiet.  They had heard of one salmon caught further up river.  The only success anglers were having was some trout in the two-pound range.  Water conditions were good with the rain as was canoeing.
Flies of choice were Green Smurfs (1/2 green &1/2 blue), Butterflies and Carter's Bugs.
George Routledge of George's Fly Shop at the Mouth of Renous in Quarryville said angling was very quiet there.  He had seen only one angler all week and he was only out for the exercise.  There were no salmon reports, and only the odd trout.  The water was in good shape.
Flies of choice were Shady Ladies, Black Ghosts, White-tailed Green Machines, Green Machines and Butterflies on generally smaller hooks as most were fishing for trout.
Jim Laws of Miramichi Hunting and Fishing in Newcastle, Miramichi also reported very quiet conditions.  There were no salmon reports, and only the odd trout.  Even most of the striped bass were moving out.  The water itself was in good condition.
Flies of choice were Rat-faced McDougalls, Royal Coachmen, and an odd Black Ghost and White-tailed Green Machine.
Syd Matchett of Trout Brook Fly Shop on the Northwest Miramichi said angling was improving.  There was a salmon hooked Sunday, a grilse was seen Tuesday and one of the clubs in the area caught a salmon.  Some of the clubs also were picking up some sea trout in the 15-16 inch range.  Syd had caught two black trout in the 12-inch range this past week.  The water was rising with the rain.  Over all it was better than last week, and Syd felt that by the weekend, angling should be decent.
Flies of choice were Muddlers, Red & White Bombers and Black Ghosts.
Debbie Norton of Upper Oxbow Outdoor Adventures on the Little Southwest Miramichi said angling was slightly better than last week.  Jim Sinclair had caught a bright salmon on a Brown Buck Bug, and there was an odd trout reported.  There were still some stripers in the general area of the Red Bank Bridge.  Water conditions had been a bit low for the time of year, but the rain was welcome, helping to bring it up.
Flies of choice were Brown Buck Bugs, Butterflies and White-tailed Green Machines.
Gradually angling is starting to improve after a month of bass activity, so it is time to buy a licence and to get out and "on the water".
[wp_bannerize group="doug6″]
Don't forget to show your support for our sponsors, because without them, this column would not be possible.
Check out Deals 4 U in Miramichi for your grocery needs, and good Cuban cigars to celebrate getting back to the rivers. Drop by Miramichi Pronature for all your fishing and hunting needs.
ANY FINANCIAL CONTRIBUTIONS TOWARD HELPING WITH THIS COLUMN ARE GREATLY APPRECIATED. Click here to donate now. A SPECIAL THANKS to all who made contributions last season.
If you would like to sponsor this column, give us a call at (506) 352-7668 or email .
Thought for the Week: "Nothing makes a fish bigger than almost being caught."  ~Author Unknown
http://www.pronaturemiramichi.com/
Atlantic Salmon Federation News
Friday, June 5, 2015
ASF RIVERNOTES – and a new Live Release Photo Contest
~~~~~~~~~~~~~~~~~~~~~~~~~~~~~~~~~~~~~~~~~~~~~~~~
There are first reports of Atlantic salmon returning, along with photographs of river activity. In addition ASF announces a 2015 "IN THE WATER" LIVE RELEASE PHOTO CONTEST. Read details
http://atlanticsalmonfederation.org/rivernotes/
ASF Research Blog Update –
If you are walking a river's edge or beach anywhere from Gaspé or Miramichi to Labrador, there is always a chance of valuable ASF tracking equipment being there. Read more:
http://asf.ca/research-in-the-field.html
Interest in State of the Atlantic Salmon Population 2015
~~~~~~~~~~~~~~~~~~~~~~~~~~~~~~~~~~~~~~~~~~~~~~~~~~~
Last week ASF released its State of the Salmon 2015 backgrounder that looked closely at Greenland's increasing harvest. There has been strong interest in this subject with a few examples below:
Fish and Fly noted how the graph illustrated the need for concern regarding large salmon numbers.
Click here for Fish and Fly article and chart
ASF's Bill Taylor noted that government action is needed to control harvests. Read more:
http://asf.ca/asf-finds-greenland-salmon-catch-growth-concerning.html
ASF's concerns have even appeared in the Greenland press. ASF has provided a link to automatically review an article in English with Google Translate:
Click here to read via Google Translate
Defective Newfoundland Salmon Tags
~~~~~~~~~~~~~~~~~~~~~~~~~~~~~~~~~~~~~~~~~~~~~~~~
A press release from the Minister announced there were problems with a significant portion of the salmon tags. Read more
http://asf.ca/defective-salmon-tags-press-release.html
Smolt Wheel Provides Info on Cape Breton's Middle River
~~~~~~~~~~~~~~~~~~~~~~~~~~~~~~~~~~~~~~~~~~~~~~~~
ASF assisted to help this interesting initiative to get off the ground. It is designed to better understand the dynamics of this important Nova Scotia river.
http://asf.ca/smolt-wheel-provides-important-data-on-middle-river-s-embat.htm
Support ASF and find the perfect Father's Day gift for the angler in your household!
Items available include;  hockey tickets, fishing trips, rods, reels, and other fishing and non fishing items.
Click HERE to start bidding on great trips, gear and more.
Items purchased though this on line auction raise funds to support our conservation programs. Help support our efforts to conserve, protect and restore wild Atlantic salmon and the ecosystems on which their well being and survival depend.
Bidding opens Friday June 5th at 4pm (Eastern) and closes Thursday June 11th at 2pm (Eastern).
Check it out!
Until next week
TIGHT LINES
DOUG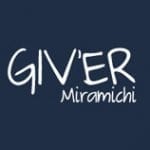 Giv'er Miramichi is about "What's up, what's new, what's happening". We are focused on building people up, supporting one another and celebrating our successes.