United Churches Celebrate 90 Years
On Wednesday June 10th United Churches of Canada celebrated their 90th Anniversary.
To mark the occasion, congregations were invited to celebrate their presence in the community by ringing their church bells 90 times. The time set for the bell ringing was 10:30 am in all time zones. This time was chosen because the inaugural service celebrating the formation of The United Church of Canada on June 10th, 1925, began at 10:30 am. By coincidence, June 10th that year was also a Wednesday.
With over 3000 congregations in Canada, the Carmel United Church in Napan and St. Stephen's United Church in Black River Bridge were two of the local congregations who gathered to enjoy the bell ringing and refreshments, and share some history of the past 90 years.
To view more photos from the event, visit the Mighty Miramichi photo gallery.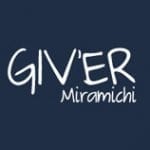 Giv'er Miramichi is about "What's up, what's new, what's happening". We are focused on building people up, supporting one another and celebrating our successes.