Splashdown and Big Bad Marty Band to Highlight Blackville Days
This years Blackville Days celebration will take place on Saturday, July 18. Join us as we celebrate living in this amazing village!
The day kicks off with the Annual Splashdown hosted by the Blackville Fireman's Club. The river run begins at noon at the Mouth of the Cains River and ends at Blackville Park. A halfway barbeque will be held at McKenzie Brook along the way. Registration will be held prior to the run at the starting point, along with poker hands being sold. Prizes will be given for the best hand and random draws will be held. More details to follow.
There will be live local entertainment at the Blackville Municipal Park on Saturday afternoon, with times to be announced.

Saturday night the park will be rockin' with The Big Bad Marty Band and beer gardens. The Big Bad Marty Band is known as one of the premiere Maritime cover/corporate bands. They are a very high tempo, high energy and fun band to enjoy live.
To raise funds for this special event, a community based 50/50 draw in support of the annual Blackville Days festivities is now underway. Enter at a participating local business for your chance to win weekly! Click here for rules and a list of locations. Collection boxes will be collected and a winner drawn every Wednesday evening at 6pm.
For more information about this years Blackville Days celebration and updated schedule, visit www.villageofblackville.com.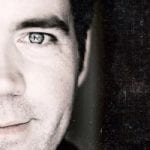 Les McLaughlin has been a website developer with MCG Media since 2003 and a long-time community ambassador of the village of Blackville.