Miramichi Fishing Report for Thursday, June 25, 2015
This past week, like the one before, saw slight increases in the number of grilse and salmon coming into the system.  There certainly is no great run on, but numbers are cautiously optimistic compared to last year.  Let's keep our fingers crossed that this trend continues.
Doug White's Tammerack Sports Fly Shop in Juniper said the water is perfect height and temperature.  Several salmon sighted but to his knowledge none taken. There are Sea- trout in both branches, but very few people fishing.
Flies of choice: Bombers, Bugs and Dries all in nos. 4, 6 and 8s.
W. W. Doak and Sons in Doaktown said there were modest quantities of fish being seen and caught.  Mountain Channel had hooked four. The water was a good height and temperature.  The only drawback was the number of local anglers who were not on the river.  The most accurate reports in June are often from them.
Flies of choice were Shady Ladies, Same-Thing-Murrays, Green-butt Bear Hairs, Butterflies, Green Machines and White-tailed Green Machines on no. 6 hooks.
Derek Munn of Ledges Inn in Doaktown and Mountain Channel in the Rapids area said last week they started seeing a few more fish and have hooked 7 or 8 all salmon so far.  There seems to be pods of fish moving up through.  Some days you see good numbers of fish and other days you see nothing. The water is at a good height and temperature.  It's still a little early so I suspect to have better reports this time next week.
Flies of choice have been the White-tailed Green Machine, Green Butt Squirrel, Pacasse, and Undertaker.
Herb Barry Sr. of Herb's Fly Shop on the Station Road in Blackville said there were some fish going, but mostly salmon.  They were seeing some, and hooking a few, but there were not many anglers out.  One group of anglers fishing in the Doaktown area had seen fish, but didn't have any hook-ups.  They had heard of some hooked at Wilson's Camps.
Flies of choice were Rusty Rats, Green Rats, Preachers, Undertakers, White-tailed Green Machines and Bear Hairs.
[wp_bannerize group="doug1″]
Curtis Miramichi River Outfitting in Blackville said there were fish in the river and some were being caught.  Anglers had seen a good number moving through Tuesday evening.  Most were salmon with some in the 20-pound range.  Water conditions were perfect and canoeing was good.
Curtis will be sponsoring one more Fly-Casting School on Saturday July 4.  This one is specifically for spey casting.  Cost is $120.00.  Contact them at 506-843-2481
Flies of choice were Blue Bombers, Same-Thing-Murrays and Green-butt Bear Hairs.
George Routledge of George's Fly Shop at the Mouth of Renous in Quarryville said there had been a grilse caught there on Sunday, and two more on Monday.  A couple of others were seen jumping, so there were a few fish around.  The water was a bit low, but a good temperature.  The sad part was there were only four anglers out.
Flies of choice were Green Machines, White-tailed Green Machines, Shady Ladies, Black Ghosts and Butterflies.
Jim Laws of Miramichi Hunting and Fishing in Newcastle, Miramichi reported anglers picking up both a few salmon and grilse.  There is no great run, but this past week was an improvement over last.  There were very few anglers out, even for trout.  Water conditions were good.
Flies of choice were White-tailed Green Machines, Shady Ladies, Rat-Faced McDougalls. Black Ghosts and a few Blue Charms.
Syd Matchett of Trout Brook Fly Shop on the Northwest Miramichi said this week saw another improvement over last.  A crew of three from the Stoney Brook Stretch hooked six fish and saw 12 jump.  They also caught a few small trout.  On Sunday there was a grilse caught at Wayerton and another grilse in the lower part of the Loop above Wayerton.  There were unconfirmed reports of three or four others.  Danny Seller hooked a salmon and a grilse, so his thumb is healing well.  Water conditions were good.
Flies of choice were Shady Ladies, Yellow-winged Butterflies, Green-butt Bear Hairs, Carter's Bugs and Green Bombers.
Debbie Norton of Upper Oxbow Outdoor Adventures on the Little Southwest Miramichi said Stephanie Elson hooked a nice 15-pound salmon.  Norton also had heard reports of several others hooked.  The water was a nice level and cool.  Overall, it was an improvement from last week.
Flies of choice were Shady Ladies and Same-Thing-Murrays.
As we close out June, fish numbers are encouragingly increasing, although there has been no great run yet.  So get out and "on the water".
Don't forget to show your support for our sponsors, because without them, this column would not be possible.
Check out Deals 4 U in Miramichi for your grocery needs, and good Cuban cigars to celebrate getting back to the rivers. Drop by Mac's Seafood Market to get fresh-cooked local lobster for Father's Day. Market and canner sizes available while quantities last.
ANY FINANCIAL CONTRIBUTIONS TOWARD HELPING WITH THIS COLUMN ARE GREATLY APPRECIATED. Click here to donate now. A SPECIAL THANKS to all who made contributions last season.
If you would like to sponsor this column, give us a call at (506) 352-7668 or email .
Thought for the Week: "If you've got short, stubby fingers and wear reading glasses, any relaxation you would normally derive from fly fishing is completely eliminated when you try to tie on a fly."  ~Jack Ohman, Fear of Fly Fishing, 1988
[wp_bannerize group="doug7″]
E-MAIL:
Hi Doug
Some members of party used sinking tip lines partly looking for Shad. Sinking tip guys caught 8 Stripers  12-15 inches. Any other reports? The 3 guys with floating lines did not catch Stripers nor Shad.
Jim Izzard
———————————————-
Hi Doug,
First I would like to thank you for your up-dates on the fishing situation on Miramichi River. It is greatly appreciated. In turn I would like to share an experience that I had with one of my partner fishing for trout on a lake in Renous area.
We were in a canoe with the presence of two loons being at roughly 50 feet (16 meters) on each side of our canoe. We were catching a few trout. My partner hooked a trout and suddenly he felt a strong pull on his line. What a surprise a loon had the trout in its beak and wouldn't let go. Then at approximately 6 feet (2 meters) from the canoe it let go of the trout which of course was out of life.
Afterward these loons kept at close range and we couldn't get rid of them. We had to pull the trout hooked pretty fast to the canoe so the loons would not get them. What an exciting experience but at the same time we couldn't enjoy the fishing.
It was a first time that we have seen this and I wonder if it ever happened to other fishermen.
Again Doug, thanks for the fishing up-dates.
Laurent McLaughlin
———————————————-
From MSA
Hi All
In an article in today's Miramichi Leader MSA President Mark Hambrook says this year's summer salmon run is looking like it may be a little bit better than last year's start. To read the entire article go to Miramichi Area Salmon Numbers are Encouraging. I have been hearing of several fish being caught on the Southwest Miramichi. Earlier this week 8 fished were hooked between Black's Pool and the Wayerton Bridge on the Northwest, so things do sound promising.
DFO has been catching both salmon and grilse in the Millerton and Cassilis traps but no numbers to report. The traps catch approximately 5 – 10% of the run depending on the time of year.
No salmon had arrived at the Northwest Barrier as of June 14th but they did have 323 trout compared to 204 the same week last year – and I heard there were some nice sea run trout in that number. The Dungarvon Barrier fared much better with 3 grilse and 11 salmon making their way to the trap as of June 14th.
Field Crew News
The gaspereau trap net we used to help estimate smolt numbers will also be used to tag salmon entering the system. The last few weeks it has been fishing gaspereau and the owner reports he is catching 3-4 salmon and 3-4 grilse each day. The trap is located just above the Centennial Bridge in Chatham. Gaspereau season closes the 25th of June and we will begin tagging salmon on the 29th. I will hopefully have great numbers to report from that trap.
Salmon stocking sites have been selected and access checked out – we are awaiting our permit and the crew will release over 500,000 fry into the system. I have attached a couple of pictures Tyler Storey took at Clearwater on the Sevogle – may just push you to get out this weekend and wet a line.
Proper Technique to Release a Salmon
With the new conservation measures Fisheries and Oceans Canada has instituted this year making it mandatory to use single barbless hooks and to live release all Atlantic salmon, including grilse, I wanted to remind anglers of the importance of properly releasing a fish.To view a great video on the best techniques for live release go to Proper Techniques.
Don't miss out – MSA Salmon Classic just two weeks away – The MSA's 10th Annual Miramichi Salmon Classic, a four day event with three days of fishing on the Miramichi River, is being held July 5-8, 2015. The fee is $350 CND for first time participants and $450 CND for returnees.
The Classic will begin with registration and an Opening Night Banquet on Sunday July 5th 2015 at the Riverside Entertainment Center in Miramichi. Angling will include morning and evening sessions on Monday and Tuesday; morning only on Wednesday.  You'll visit 5 different fishing pools (mix of private and public water). Your 3-day fishing license is included in the cost of registration as is the Opening Night Banquet and your lunches each day. Accommodations are not included; however we'd be most happy to recommend a few places that we know will provide great Miramichi hospitality. For more information or to register, call Jo-Anne/MSA at 506-457-2220.
Yours in Conservation;
Nola
Miramichi Salmon Association
www.miramichisalmon.ca
———————————————-
Atlantic Salmon Federation News, Thursday, June 11, 2015
ASF RIVERNOTES – Penobscot Salmon Numbers Encouraging
~~~~~~~~~~~~~~~~~~~~~~~~~~~~~~~~~~~~~~~~~~~~~~~~
Salmon returns in Maine's Penobscot are greatly improved over last year. Read more about this, about the great TAG RETURN DRAW in NL, and what is happening on other salmon rivers.
http://atlanticsalmonfederation.org/rivernotes/
Negotiations Fail to Limit Greenland's Harvest
~~~~~~~~~~~~~~~~~~~~~~~~~~~~~~~~~~~~~~~~~~~~~~~~
Greenlanders will be taking salmon at unsustainable levels in 2015, and this news has generated intense interest in Canada and the U.S. from coast to coast in hundreds of publications.
Greenland Devastating Atlantic Salmon
http://asf.ca/greenland-devastating-atlantic-salmon-says-conservation-gro.html
U.S. and Canada Unhappy with Greenland Decision to Catch Wild Atlantic Salmon
http://asf.ca/us-and-canada-unhappy-with-greenland-decision-to-catch-wild.html
Negotiations Fail
http://www.prweb.com/releases/2015/06/prweb12774607.htm
ASF's 4-page State of the Populations 2015
~~~~~~~~~~~~~~~~~~~~~~~~~~~~~~~~~~~~~~~~~~~~~~~~
ASF's 4-page State of the Populations 2015, based on the latest scientific information can be downloaded directly at:
http://0101.nccdn.net/1_5/16a/23b/174/sop2015v6.pdf
Future of Aquaculture in Land-based Closed-Containment Systems
~~~~~~~~~~~~~~~~~~~~~~~~~~~~~~~~~~~~~~~~~~~~~~~~
National Geographic has an excellent overview of the success of the Kuterra land-based salmon farm on Vancouver Island.
http://news.nationalgeographic.com/2015/06/150607-salmon-aquaculture-canada-fish-farm-food-world/
Until next week
TIGHT LINES
DOUG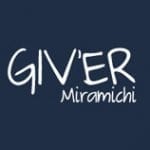 Giv'er Miramichi is about "What's up, what's new, what's happening". We are focused on building people up, supporting one another and celebrating our successes.