Glow in the Dark Party at Blackville Park

On Friday, July 10, there will be a Glow in the Dark party at the Blackville Municipal Park for youth from grades eight to twelve. The event takes place from 8:00pm to 11:00pm.
Hosted by Dr. Tiffany Keenan and summer student Marcey Jardine, the three hour event will include music, karaoke, local talent and more!
"We want to support teens in our community", Dr. Keenan said, "At the recent small groups, hosted by summer students Marcey Jardine and Jenna Colford, many students said that they wanted somewhere to go in the area. We wanted to host this party to simply have a fun event for teens."
Dr. Keenan says that they are also asking teens what other events they would like to see in the area, and that this would be the first of many.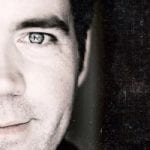 Les McLaughlin has been a website developer with MCG Media since 2003 and a long-time community ambassador of the village of Blackville.