Movie Review: Inside Out (2015)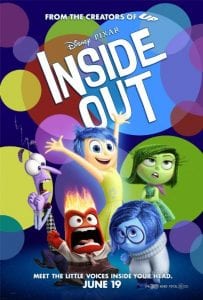 by Kieran Crocker
Inside Out is an animated Disney/ Pixar film, which I just got back from seeing. It stars Amy Poehler, Lewis Black, Mindy Kaling, Bill Hader and Phyllis Smith. The plot is an 11 year old girl named Riley, she moves from Minnesota to San Francisco and most of the movie is set in her head where five emotions (Joy, Anger, Disgust, Fear and Sadness) control her mood and her memories. Joy and Sadness get separated from the tower, and Fear, Disgust and Anger are making Riley act upset. Joy and Sadness need to get back to make her happy.
Genius. That's how you describe this movie! If you take the heart of Frozen, the cleverness of Monsters Inc, the humour of Big Hero 6 and put it in a blender you get Inside Out. I mean this movie uses the stuff that happens in your head as a smart satire. Like how a happy memory turns into a sad memory. It's clever! I cried twice. And so did other people. I feel like in order for you to not like this movie you have to not have emotions because if you have emotions, and feel them, you are going to relate to this film. I think adults are going to like this movie more than kids. In a couple years this is going to be on the shelf of Pixar classics.
There's no other way to say it. Inside Out is ……………….. AWESOMETACULAR!!!!!!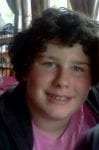 Sixteen year old Kieran Crocker will enter grade 11 at James M Hill in the fall. His favourite movies tend to be action flicks but he is interested in many genres. Since the age of two Kieran's mother remembers him being totally involved in cartoons, memorizing every word. His interest has evolved over time, and now he can list the year movies came out, their directors, the actors and other background information on the people who make his favourite films. His critiques are genuine, he will as easily tell you he disliked a movie as he would if he liked it. Kieran is a member of the autism society, during the school months he participates in the youth group that the college students help to facilitate at NBCC, and during the summer months he participates in the day programs at the autism society in Chatham. He also enjoys attending Camp Rotary!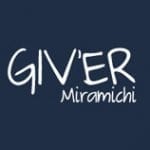 Giv'er Miramichi is about "What's up, what's new, what's happening". We are focused on building people up, supporting one another and celebrating our successes.