Book Review: Costa Blanca & Other Stories by Raymond Fraser
I always enjoy reading Ray's novels and short stories and this book is no exception. It is one of his earlier works and his characters Walt Macbride and his friend Sully will be familiar to his longtime readers.
The Costa Blanca novella is entertaining, covering the time when Walt and Eva were together and he was still writing. Then, a few years later everything has changed on a return trip to Spain ("Return to Costa Blanca"). Walt has had a 'vision' on the way to the Bannonbridge dump and is sure a return trip to Spain will be the answer to all his problems. He is off booze, but slowly and surely finds ingenious ways to seek it out to deal with his various issues (paranoia being one). I found this portion of the book very well written in the Ray Fraser style I have come to appreciate over the years.
Also included is "The Heart Sound" a brief play or skit about some local losers trying to get into the music business with the aid of a case of beer and a bottle of rum.
My rating: 3 out of 5 stars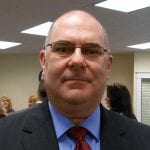 While not a New Brunswicker by birth, James M. Fisher has lived in Miramichi for over seven years and feels quite at home there. James is an ardent reader whose aim is to highlight New Brunswick authors and publishers, as well as cover subjects of interest to New Brunswickers in particular and Maritimers in general. For more visit his website or like his page on Facebook.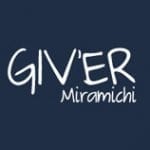 Giv'er Miramichi is about "What's up, what's new, what's happening". We are focused on building people up, supporting one another and celebrating our successes.