Fochabers Fiddlers to Perform at Historic Beaverbrook House
"Continuing with their theme of "Musical Evenings on the Miramichi", the Lord Beaverbrook House Commission has invited six of the Fochabers Fiddlers, from Fochabers, Scotland, to perform at Beaverbrook House, 518 King George Highway, Wednesday, August 26th, 2015 at 7:00 pm.
The Fochabers Fiddlers are an energetic young fiddle group from Milne's High School, in Fochabers, Scotland. They range in ages from 15 to 19 years old. In 1980, James Alexander formed a fiddler's group and his initial aim was to encourage young musicians to play and take an interest in Scottish music. They have been on many tours to various part of America, plus a couple trips to Germany.
Fochabers, Scotland is the area where William Davidson lived prior to coming to Canada, and Wilson's Point is where the first white settlement was set up on the Miramichi.
The Highland Society of New Brunswick Miramichi chapter is hosting the Fochabers Fiddlers and will also be featuring them at the Miramichi Scottish Festival from August 21 to 23.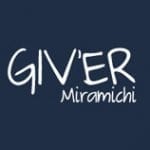 Giv'er Miramichi is about "What's up, what's new, what's happening". We are focused on building people up, supporting one another and celebrating our successes.