Around the River This Weekend September 25th – 27th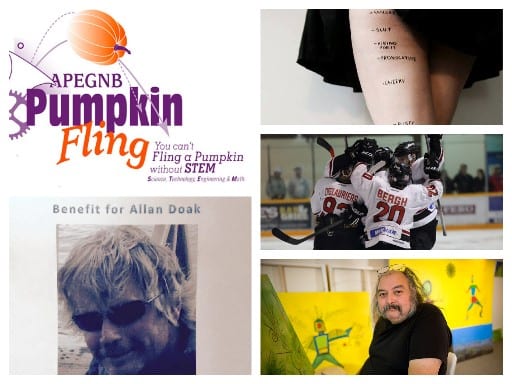 It's going to be much cooler than it was last weekend but there's plenty of sunshine in the forecast making it a great weekend to get out and enjoy some autumn activities! There's a ton of live music to take in this weekend. Here's what's happening in the clubs:
Friday September 25th
N&C Country at Mirawood
Jack & Ally at The Boulevard
Legacy Gray at the REC (Riverside Entertainment Centre)
Raglan Road at Mike's
Carey Beck at Willy McGee's
Grumble Road at Jack's
The Wandering Pilots at The Well
Saturday September 26th
Twin Kennedy at Willy McGee's
Raglan Road at Mike's
Jack & Ally at The Boulevard
Undercover at Jack's
Tonight, Friday September 25th, the 6th Annual Take Back the Night March happens at Elm Park in Chatham. The Walk of Life for Cardiac Wellness happens tomorrow, Saturday September 26th, in the Queen Elizabeth Park, Newcastle. Kyle Richardson and Jody Robichaud of the band Crossover will be providing entertainment in the park during the event. The 13th Annual APEGNB Pumpkin Fling happens tomorrow afternoon on Waterford Green with lots of fun for the whole family including many new activities this year. Mi'k Maq artist Alan Syliboy will be at the Metepenagiag Heritage Park in Metepenagiag (Red Bank) tomorrow afternoon to give a free artist talk. There's a Benefit for Allan Doak at the Loggieville Recreation Centre tomorrow night starting at 6 pm. The Miramichi Timberwolves host the Dieppe Commandos tomorrow night at the Civic Centre. On Sunday morning, September 27th, there will be a Knights of Columbus Breakfast at Sutton Road in Nelson from 8 am to 1 pm. Sunday night Miramichi Youth House is holding its annual 12 Homeless Hours Fundraiser at Ritchie Wharf Park in Newcastle.
And there's much more going on! For more details about any of these events or to view the complete list of what's happening around the river visit the Events Calendar. Want to have your event featured in our weekly Around the River this Weekend post? Email all the details and any posters or photos you have to . Remember, if you have an event coming up, it's always FREE to list it on Mighty Miramichi!.
There are just a couple of Yard Sales happening this weekend. Click here to see the list. It's getting around to that time of year when our Yard Sale Report switches over to Craft and Bake Sales, so if you are having a Yard Sale or a Craft or Bake Sale, remember you can add it to the list FREE of charge!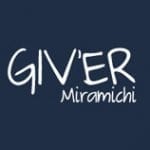 Giv'er Miramichi is about "What's up, what's new, what's happening". We are focused on building people up, supporting one another and celebrating our successes.