Chase The King of Rock 'n Roll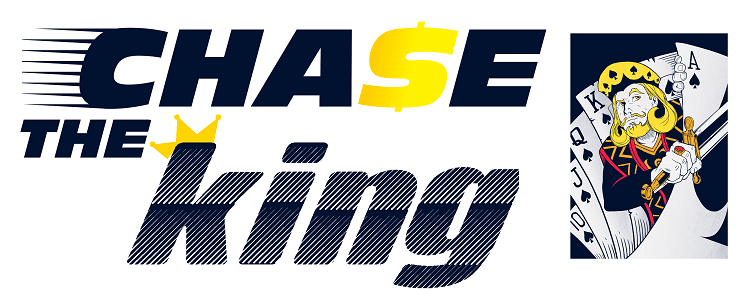 Miramichi's Rock 'n Roll Festival is on a chase to locate the "King" of Rock 'n Roll and by doing that you can win a jackpot prize! Today, Wednesday October 14, 2015, they will be starting "Chase The King". To enter, drop by the Goodie Shop Restaurant, E&M Fashion, and N&J Convenience.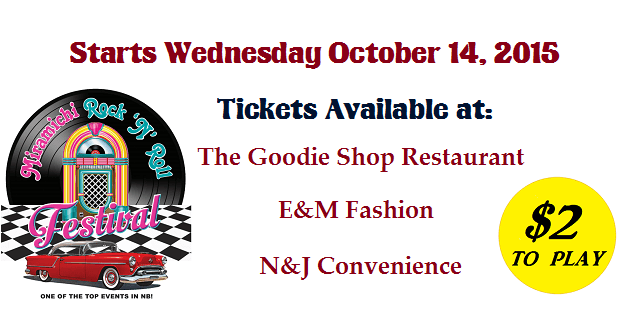 Chase The King: How To Play
Tickets can be purchased weekly at the Goodie Shop Restaurant, E&M Fashion, and N&J Convenience.
Tickets cost $2 each and must be purchased by 4 pm on Tuesday's. Tickets purchased after 4 pm will be in the draw for the following week
Proceeds each week are as follows; 50% to Rock 'N' Rock Festival. Winner receives 20% of the monies collected. Winner then cuts a deck of cards, if they cut the King of Spades, they receive the other 30%. If the King of Spades is not drawn, the 30% cut from that week will go into a pot to be carried over to the next week's draw. The card that was cut is destroyed.
Winning ticket will be drawn on Tuesday night and winner notified. Winner will be ask to come into 95.9 Sun FM on Wednesday morning to cut a deck of cards.
The pot will grow each week until the King of Spades has been drawn. The contestant that draws the King of Spades will receive all the money that is in the pot.
All contestants have the option of putting a designate on their ticket in case they are not available on the draw date as "The Deck of Cards must be cut by the winner or his/her designate. If not cut by the winner or designate, the 30% from that weeks draw will go into the pot for the following week.
All winners agree to have picture and/or names used for promotional purposes only.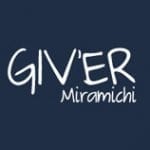 Giv'er Miramichi is about "What's up, what's new, what's happening". We are focused on building people up, supporting one another and celebrating our successes.