Two T-Wolves on the Roster for Eastern Canada Cup Tournament
The Maritime Junior Hockey League (MHL) is proud to announce the players who will make up its entry in the 2015 Eastern Canada Challenge Tournament. This will be the first time in which the MHL participates in the tournament, which will be held in Cornwall, Ontario from November 16-18. The group will be led by the coaching staff of Shawn Evans (Truro Bearcats), Nick Greenough (Valley Wildcats) and Josh Hepditch (County Aces). Equipment manager Steve Lindsay (Truro Bearcats) and therapist Ashley Merrithew (Dieppe Commandos) round out the staff.
Each team in the league is represented by a minimum of one player. Despite that stipulation, MHL President Dave Ritcey was quick to point out that selecting the team was no easy feat by our selection group.
"The selection process for Team MHL was just another indicator of the quality and quantity of talent that exists within our league," Ritcey said. "A number of tough decisions had to be made. In reality, we could've sent two competitive teams to this tournament. Perhaps in future years, we will explore that option."
The Eastern Canada Challenge is one of the most heavily scouted Jr.A tournaments in North America with scouts and recruiters from the CHL, CIS, NCAA Division I and III schools as well as the Canada East coaching staff on hand to evaluate the talent.
It's an opportunity that Ritcey feels the league will benefit from in the long term.
"Our primary focus, as a league, should be to provide every opportunity for our players to showcase their talents at as prominent a level as possible," he said. "The entire MHL is excited to participate in the Eastern Canada Challenge and it's our hope that our presence only expands going forward."
Below is the Team MHL roster for the 2015 Eastern Canada Challenge:
Goaltenders:
Blade Mann Dixon – Valley Wildcats
Tanner Somers – Miramichi Timberwolves
Defence:
Matthew Morgan – Pictou County Weeks Crushers
Matthew Paul – Amherst Ramblers
Michael Poirier – Dieppe Commandos
Riley Baggs – Truro Bearcats
Alexandre Bernier – Dieppe Commandos
Lee Dower – Miramichi Tmberwolves
Forwards:
Curtis Hastings – County Aces
Josh Shatford – South Shore Lumberjacks
Matt Barron – Yarmouth Mariners
Jimmy Soper – Truro Bearcats
Sammy King – Woodstock Slammers
Thomas Stavert – Summerside Western Capitals
Blaize Bridges – Summerside Western Capitals
John Deacon – Valley Wildcats
Eddie Banville – Campbellton Tigers
Ricky Young – County Aces
Johnny Erbs – Woodstock Slammers
Gregor Macleod – Campbellton Tigers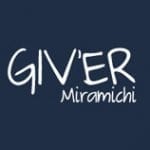 Giv'er Miramichi is about "What's up, what's new, what's happening". We are focused on building people up, supporting one another and celebrating our successes.