Lunch & Learn Tomorrow at the Rodd
The Miramichi Chamber of Commerce is hosting a Lunch & Learn event tomorrow, Wednesday October 21st, from noon to 1 pm at the Rodd Miramichi River Hotel on Water Street in the Historic Chatham Downtown Business District.
The guest speaker will be Jim Kokocki, Toastmasters International President, who will give a presentation about "Why Ideas Catch On".
Strong communication skills are required in order to share business ideas and to describe customer benefits and value propositions. Mr. Kokocki will share communication techniques as well as concepts from the New York Times best seller Contagious: Why Things Catch On to assist the audience to discover and articulate ideas to promote their business.
Tickets are $20 and include a lunch buffet. Call the Chamber at 622-5522 or send an email to for tickets.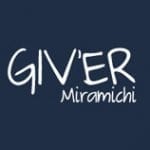 Giv'er Miramichi is about "What's up, what's new, what's happening". We are focused on building people up, supporting one another and celebrating our successes.