Miramichi Fishing Report for Thursday, October 1, 2015
We have turned another calendar page as we enter the final month of the angling season.  Salmon fishing comes to an end for most rivers on October 15, with a few exceptions.  Anglers often move to what is referred to as "Blast 'n Cast" as the upland bird season is open and they like to combine a little hunting with some fishing.
Generally, angling had been slow except for some of the better holding pools as the water was low.  But rain the last couple of days should really freshen the water, get the fish moving and probably bring in fresh fish.  The result should be a good final couple of weeks to the season.
[wp_bannerize group="doug1″]
W.W. Doak and Sons in Doaktown said from the weekend to Tuesday anglers were catching some fall fish in some of the deeper holding pools, and were seeing lots.  The rain Wednesday/Thursday is a real blessing and should get the fish moving and taking.  The water had been very low.  Now it will be high for a few days, but we should have enough to see us through until the end of the season.
Flies of choice were Ally's Shrimps, LT Specials, General Practitioners, Marabous, Same-Thing-Murrays and White-tailed Green Machines.  Now anglers will likely move to 4 & 6 hook sizes.
Derek Munn of Ledges Inn in Doaktown and Mountain Channel in the Rapids area said they were averaging a couple of fish a day until the rain arrived.  Angling was certainly not spectacular.  The rain was much-needed and fishing should improve by the weekend as the fish begin moving.  They had been seeing lots, but the catching was difficult.
Flies of choice were small nos. 8, 10, & 12 in Smurf, Undertaker, Shady Lady and White-tailed Green Machine patterns before the rain.  By the weekend, anglers will likely be using Fall patterns in nos. 4 & 6 hooks.
Herb Barry Sr. of Herb's Fly Shop on the Station Road in Blackville said angling was quiet, but there were more sports around this past week.  Only the odd fish was being caught, but lots were being seen, but they were not taking in the low water.  The rain this week should really improve fishing and get the fish moving and active again.
Flies of choice were Ally's Shrimps, General Practitioners, LT Specials, Cain's Killers and a smattering of other Fall patterns.
Curtis Miramichi River Outfitting in Blackville said on the weekend and earlier this week angling was not too bad with even a few fresh fish being caught, but not in the numbers hooked compared to the numbers being seen.  The rain was a God-send and should provide reasonable conditions through the end of the season.
Flies of choice were Undertakers as most effective along with a variety of Fall Patterns.
George Routledge of George's Fly Shop at the Mouth of Renous in Quarryville said angling had been awfully slow.  The water had been low and anglers were seeing lots of fish, but they were not interested in taking a fly.  He felt that this rain should really improve the fishing and get the fish moving and into a taking mood.
Flies of choice were Ally's Shrimps. General Practitioners, LT Specials, Copper Killers, White-tailed Green Machines and Shady Ladies.
Jim Laws of Miramichi Hunting and Fishing in Newcastle, Miramichi reported slow angling until the rain arrived.  Anglers had been seeing fish, but could not get them to take as the water was very low.  The rain was welcomed and he felt that once the rivers settled down, the weekend should provide good fishing.
A few striped bass were caught in the Miramichi area, but it was almost dark before they would take.  He had an unconfirmed report of an angler being fined a substantial amount of money for having two striped bass in his possession.
Flies of choice were dry flies and White-tailed Green Machines before the rain, but anglers will likely shift to the traditional Fall patterns and Bombers by the weekend.
Syd Matchett of Trout Brook Fly Shop on the Northwest Miramichi said angling was quiet and the water had been very low until the rain in the last couple of days.  There were fish around, but they were not taking well, only producing raises and bumps, with only an odd one being hooked.  This raise in water should get them moving and hopefully bring in some fresh fish.
Flies of choice were Ally's Shrimps, LT Specials, Shady Ladies and Black Ghosts.
Debbie Norton of Upper Oxbow Outdoor Adventures on the Little Southwest Miramichi was away but her "River-Man Guide"| Brett Silliker said they were seeing lots of fish and catching a few, but they were old fish that have been in the system for a while.  The water had been quite low until the rain started Wednesday.  He felt the water would be rising and there would be enough to see us through to the end of the season.
Flies of choice were Shady Ladies and Marabous.
So with ample water to fish in, beautiful Fall foliage beginning to emerge and fish on the move, it is time to get out and "on the water".
Don't forget to show your support for our sponsors, because without them, this column would not be possible.
Check out Deals 4 U in Miramichi for your grocery needs, and good Cuban cigars to celebrate getting back to the rivers. Drop by Mac's Seafood Market to get all your seafood needs and more!
[wp_bannerize group="doug7″]
ANY FINANCIAL CONTRIBUTIONS TOWARD HELPING WITH THIS COLUMN ARE GREATLY APPRECIATED. Click here to donate now. A SPECIAL THANKS to all who made contributions last season.
If you would like to sponsor this column, give us a call at (506) 352-7668 or email .
CONDOLENCES go out to Friends and Family of the late Ed Sherrard who passed away this week.  Ed was an avid angler and a great promoter of the Moncton Fish and Game activities.  He was the back-bone of many of the fundraisers in the area and loved to talk to people.  He will be missed on and off the river.
Thought for the Week: Fishing provides that connection with the whole living world. It gives you the opportunity of being totally immersed, turning back into yourself in a good way. A form of meditation, some form of communion with levels of yourself that are deeper than the ordinary self – Ted Hughes

E-MAIL:
Hi All
We have had beautiful weather in Miramichi the last few weeks but that all changed today – a rainfall warning has been issued for the province with significant rainfall continuing until Thursday (78mm has fallen already here in Miramichi and as much as 150mm is expected for Fredericton area). The temperatures also dropped to a more seasonal 10-15 C.
Four (4) cold-water projects now complete – The MSA has just completed important habitat enhancement work to the salmon holding pools found at the mouths of Doak Brook and Indiantown Brook on the SW Miramichi, Otter Brook on the LSW Miramichi, and Pats Brook on the NW Miramichi. Work involved enhancing flow, direction and mixing of cold brook water with warmer river water, thereby enhancing the thermal relief and protection each holding pool provides to adult and juvenile fish during prolonged periods of life-threatening low warm water. Additional details and photos related to these important habitat enhancement projects can be found at MSA 2015 Cold Water Refuge Projects.
The field crew is very busy this fall…
The crew is finishing up our annual electrofishing program which assesses the distribution of juvenile Atlantic salmon in the headwater areas of the Miramichi River watershed. If low densities of juveniles are found, the areas are identified and will be stocked next year with salmon fry raised at the Miramichi Salmon Conservation Center (MSCC) here in South Esk.
They are also checking areas where beaver dams were breached last fall to see if juveniles are present, meaning adults were able to make their way up last fall to spawn.
MSA also regularly assists DFO with their electrofishing program that has been monitoring the same sites annually to assess juvenile salmon populations over time, and this was completed last week. This survey targets good quality habitat in the lower reaches of the watershed. This allows us to compare the numbers of fry and parr from year to year, determine survival from each juvenile stage and determine if different tributaries are meeting the production targets. The electrofishing program has been financially supported by the New Brunswick Wildlife Trust Fund for many years and we thank them for their continued support.
Broodstock Collection
Broodstock collection has begun with fish from the Northwest Barrier, the Little Southwest and Clearwater Brook now resting at the hatchery awaiting spawning. We will be collecting more in the next couple of weeks so if you would like to volunteer to help or just come out and observe please let me know. I will send out dates as they are firmed up. Spawning will take place in October as the females become ready – if you would like to visit the hatchery to watch the spawning please contact me.
Beaver Dam Breaching
Again this year we will be breaching beaver dams to allow adult salmon to reach the upper stretches of the tributaries to spawn. Parts of the Northwest and Southwest systems were flown last week to identify existing dams. JD Irving will be donating their helicopter to fly the upper reaches of the Southwest system later this week or next week. The crews will begin breaching dams later in October as we near the time the fish will want to access the spawning grounds.
Barrier / Trap Net Reports
The Cassilis and Millerton traps did not see a lot of fish this past week and are being lifted today to avoid being washed out by the high water coming with this heavy rain. DFO publishes the trap numbers the 15th and 30th of each month. The September 15th numbers continue to  impress with the number of grilse in Cassilis surpassing the number in Millerton.
Grilse – September 15th
Average 2002-2006
Average

2007-2011

2012
2013
2014
2015
Northwest Cassilis Trap
819
973
243
376
71
1325
Southwest Millerton Trap
2107
1505
454
427
379
1220
Salmon – September 15th
Average 2002-2006
Average

2007-2011

2012
2013
2014
2015
Northwest Cassilis Trap
174
272
180
175
58
310
Southwest Millerton Trap
590
549
471
325
289
481
To view tables with past year results for all Gulf Region traps/fences/barriers go to http://www.inter.dfo-mpo.gc.ca/Gulf/asir/count?period=0815&group=2  
Fewer fish from Cassilis have made their way to the Northwest Barrier than might be expected. Of course all of those fish are not headed for the barrier and for those that are it is a long swim. Hopefully this heavy rain will help move fish along.
Northwest Barrier – Total to Date – September 27th 2015
Grilse

(to 63 cm)

Small Salmon

(64-84 cm)

Large Salmon

(>84 cm)

Total Small

&  Large

All  Atlantic

Salmon

Brook

Trout

2015 to Date
228
50
23
73
301
667
Previous Year to Date
147
38
18
56
203
799
Dungarvon Barrier – Total to Date – September 27th 2015
Grilse

(to 63 cm)

Small Salmon

(64-84 cm)

Large Salmon

(>84 cm)

Total Small

&  Large

All  Atlantic

Salmon

Brook

Trout

2015 to Date
167
76
82
158
325
68
Previous Year to Date
81
17
42
59
140
43
Upcoming Events
Saint John Dinner – The 14th Annual Saint John MSA/ASF/NBSC Autumn Run Dinner will be held on Wednesday, October 28, 2015 at the Delta Brunswick Hotel. We are pleased to be recognizing Mr. J.D. Irving as this year's Honorary Dinner Chair, giving us all an opportunity to acknowledge and thank him for his ongoing support and leadership in salmon conservation.
A listing of the exciting fishing trips and other sporting merchandise being offered through this year's live and silent auction will be posted in coming weeks so be sure to check our site regularly to read all about them. In the meantime, you can reserve your $125 dinner ticket by calling the MSA at 506-457-2220.
Miramichi Tribute Dinner – join the MSA on Thursday, October 29, 2015 as it recognizes and pays tribute to Dr. James (Jim) McQuaid and his many years of commitment, service and generosity to the cause of salmon conservation. A long-time MSA Director, most recently serving as the Chair of the MSA Membership Committee, Jim continues to support and participate through his leadership role as an Honourary MSA Director. This very special event will take place at the Rodd Miramichi and will include dinner, some entertaining comments from a number of Jim's friends and colleagues, and of course a number of fun raffles and a short auction. Please join us in recognizing a very special friend of the salmon by reserving your $50 ticket(s) today. Call MSA at 506-457-2220.
Carleton County Dinner – The 2nd Annual Carleton County MSA Conservation Dinner will be held on Tuesday, November 3, 2015 at the Covered Bridge Golf and Country Club. This year we are very pleased to be honouring Mr. Carl Ash, Past MSA Chairman 2002-2005, MSA Secretary-Treasurer 2005-2013, and current MSA Director.   Tickets are only $40 each and include a delicious roast beef buffet dinner. Sure to be a sell-out event, reserve your ticket(s) today by calling the MSA at 506-457-2220.
Stay Dry!
Yours in Conservation,
Nola
Atlantic Salmon Federation News – Tuesday, Sept. 29, 2015
Canadian Election Update on Wild Atlantic Salmon
~~~~~~~~~~~~~~~~~~~~~~~~~~~~~~~~~~~~~~~~~~~~~~~~
ASF surveyed all Party Leaders on their views on the Special Report on Wild Atlantic Salmon that contains 61 recommendations on future actions to take to conserve wild Atlantic salmon.
The report was presented to Fisheries and Oceans Canada Minister Gail Shea by a Ministerial Advisory Committee that she set up to consult with stakeholders and provide recommendations. The Committee presented its report to the Minister at the end of July. The report was released to the public in early August, shortly before the election call.
Responses were received from the New Democratic Party, the Liberal Party of Canada, the Green Party and from the Bloc Québécois. A response from the Conservative Party has not been received.
The responses are available below:
http://asf.ca/response-of-canada-federal-party-leaders-on-atlantic-salmon.html
~~~~~~~~~~~~~~~~~~~~~~~~~~~~~~~~~~~~~~~~~~~~~~~~
Atlantic Salmon Federation News – Friday, Sept. 25, 2015
ASF RIVERNOTES Looks at Northumberland Straits Rivers
~~~~~~~~~~~~~~~~~~~~~~~~~~~~~~~~~~~~~~~~~~~~~~~~
It will depend on water levels, but it could be an interesting year on these northern Nova Scotia Rivers. Meanwhile, latest reports from the Miramichi, the Nepisiguit, and other rivers from the Gander to Quebec.
http://atlanticsalmonfederation.org/rivernotes/
ASF News From the Regions
~~~~~~~~~~~~~~~~~~~~~~~~~~~~~~~~~~~~~~~~~~~~~~~~
A salmon river brought back from oblivion. It can be done, notes Don Ivany.
http://asf.ca/news-from-the-regions.html
Status Quo for 2016 NL Season
~~~~~~~~~~~~~~~~~~~~~~~~~~~~~~~~~~~~~~~~~~~~~~~~
Information announced about the 2016 salmon angling season in Newfoundland and Labrador.
http://asf.ca/status-quo-for-nl-2016-angling-season.html
ASF and Partners Using Lime to Help Restore NS Salmon Rivers
~~~~~~~~~~~~~~~~~~~~~~~~~~~~~~~~~~~~~~~~~~~~~~~~
ASF's Lewis Hinks comments on efforts to support and restore the Atlantic salmon runs impacted by acid rain in Nova Scotia.
http://asf.ca/groups-use-lime-to-help-restore-salmon-to-rivers.html
Canada Sidesteps Protection of Endangered Fish
~~~~~~~~~~~~~~~~~~~~~~~~~~~~~~~~~~~~~~~~~~~~~~~~
A new study shows that endangered and threatened fish species are failing to get protection in Canada. Read more.
http://asf.ca/canada-sidesteps-protection-of-endangered-fish.html
Nova Scotia Land-raised Salmon Shows Viability of the Business
~~~~~~~~~~~~~~~~~~~~~~~~~~~~~~~~~~~~~~~~~~~~~~~~
Sustainable Blue salmon is out in the market place, and the business is expanding production. With no disease, no impact on wild salmon, no impact on tourism or lobsters, it offers great potential.
http://asf.ca/ns-land-raised-salmon-shows-viability-of-the-business.html
Until next week
TIGHT LINES
DOUG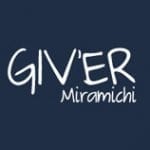 Giv'er Miramichi is about "What's up, what's new, what's happening". We are focused on building people up, supporting one another and celebrating our successes.