Miramichi Fishing Report for Thursday, October 8, 2015
Last week's rain has certainly provided enough water to get us through the rest of the season which ends a week from today on October 15, with a few exceptions.  Fish were moving and certainly in a better taking mood.  Enjoy the long Thanksgiving Weekend!
[wp_bannerize group="doug1″]
W. W. Doak and Sons in Doaktown said the river was starting to settle down after last week's rain, and was getting close to perfect height in the Doaktown/Boiestown area, although a little high, but fishable,  in the Blackville area.  Anglers started catching fish on Saturday on very large flies.  One angler caught two hook-bills, one weighing in the 20-pound range, and two grilse.  There were also other reports of anglers catching fish.  The water was clear and cold, and conditions should be perfect for the long weekend.
Flies of choice were Streamers, Same-Thing-Murrays, LT Specials, General Practitioners and Ally's Shrimps on nos. 4 & 6 hooks by the weekend.
Derek Munn of Ledges Inn in Doaktown and Mountain Channel in the Rapids area said they were catching a few here and there.  Their over all average was about a fish a day.  After last week's rain, the water had dropped to a fishable level, and should be perfect by the weekend
Flies of choice were Green Highlanders, LT Specials, White-tailed Green Machines and a variety of Marabous.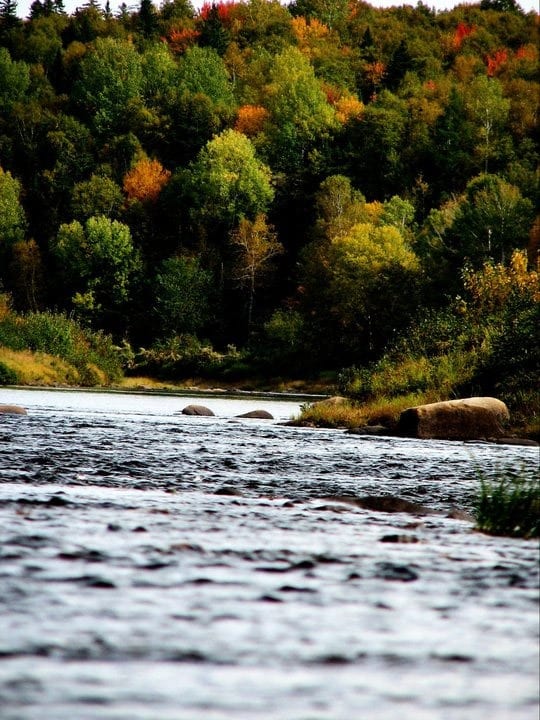 Herb Barry Sr. of Herb's Fly Shop on the Station Road in Blackville said anglers were picking up a few fish.  The water was still high late Tuesday, but fishable.  They were still using motorboats Tuesday.
Flies of choice were a variety of Fall patterns such as Ally's Shrimps. Tippet Shrimps, General Practitioners, LT Specials: just about any Fall pattern, especially if it had orange in it.
Curtis Miramichi River Outfitting in Blackville said the river there was still a tad high on Tuesday, but fishable.  Anglers were catching a few, but both water levels and catching should really improve by the weekend.  Canoeing should be great with the Fall foliage starting to hit stride.
Flies of choice were large White-tailed Green Machines, Undertakers, Tippet Shrimps and Ally's Shrimps.
George Routledge of George's Fly Shop at the Mouth of Renous in Quarryville was unavailable for comment this week.  However, one angler told me he drove by Tuesday and the water looked a bit high.  No one was fishing at the time.
Jim Laws of Miramichi Hunting and Fishing in Newcastle, Miramichi reported high water conditions on the weekend, but a gradual settling early this week.  A few fish were being caught and the weekend should be great for both catching and water conditions.
There were only a few Striped Bass reported, and catches were late in the day close to darkness, rather than tide times being a big factor.
Flies of choice were Bombers, Ally's Shrimps and General Practitioners.
Syd Matchett of Trout Brook Fly Shop on the Northwest Miramichi said fishing was good and water levels were perfect.  One crew who was out on the weekend caught two trout, a salmon and two grilse.  Ernst Zewalen of Switzerland had some Swiss friends out Sunday and caught a nice salmon at Wayerton Bridge.  Some of the camps were also reporting catches, and over all, anglers were seeing very good numbers of fish.  With cooler and nice days in the forecast, and bird season open, the weekend offers a great chance for some "Cast 'n Blast".
On Tuesday I saw a salmon and a grilse hooked at Wayerton.  Dave Ingersoll released a nice 3 to 4 pound trout.
Flies of choice were General Practitioners, Ally's Shrimps and Copper Killers.
Debbie Norton of Upper Oxbow Outdoor Adventures on the Little Southwest Miramichi said they were doing some catching, but were fishing hard for them.  Ken Dugas of Key West, Florida had caught a grilse, Bruce Gans of Massachusetts a grilse, and Bill Matthews of Virginia three salmon.  They also picked up a few trout and had some bumps.  The water was high and dropping slowly.
Flies of choice were big Marabous.
So with the last weekend of the season upon us, it is time to get out and "on the water".
Don't forget to show your support for our sponsors, because without them, this column would not be possible.
Check out Deals 4 U in Miramichi for your grocery needs, and good Cuban cigars to celebrate getting back to the rivers. Drop by Mac's Seafood Market to get all your seafood needs and more!
[wp_bannerize group="doug7″]
ANY FINANCIAL CONTRIBUTIONS TOWARD HELPING WITH THIS COLUMN ARE GREATLY APPRECIATED. Click here to donate now. A SPECIAL THANKS to all who made contributions last season.
If you would like to sponsor this column, give us a call at (506) 352-7668 or email .
Thought for the Week: "Unless one can enjoy himself fishing with the fly, even when his efforts are unrewarded, he loses much real pleasure. More than half the intense enjoyment of fly-fishing is derived from the beautiful surroundings, the satisfaction felt from being in the open air, the new lease of life secured thereby, and the many, many pleasant recollections of all one has seen, heard and done." – Charles F. Orvis
Atlantic Salmon Federation News – Friday, Oct. 2, 2015
Fall Rains Are Here – Will the Salmon Start Moving?
~~~~~~~~~~~~~~~~~~~~~~~~~~~~~~~~~~~~~~~~~~~~~~~~
ASF RIVERNOTES has the latest conditions as well as Atlantic salmon returns as Autumn rains fall in a deluge this week.
http://atlanticsalmonfederation.org/rivernotes/
ASF News From the Regions BLOG
~~~~~~~~~~~~~~~~~~~~~~~~~~~~~~~~~~~~~~~~~~~~~~~~
Everyone's in their waders in the Matane in a great 50 sec. video, as the river group gains recognition for taking the initiative in conservation. Videos available in both English and French.
http://asf.ca/news-from-the-regions.html
ASF Research Completes Electrofishing Just Under the Wire
~~~~~~~~~~~~~~~~~~~~~~~~~~~~~~~~~~~~~~~~~~~~~~~~
Autumn is just as busy as spring and summer for the Researchers at ASF. Follow them as they complete electrofishing efforts just before the rains descended.
http://asf.ca/research-in-the-field.html
Penobscot Flourishes Two Years after Dam Removals
~~~~~~~~~~~~~~~~~~~~~~~~~~~~~~~~~~~~~~~~~~~~~~~~
Interesting insights into the impact of the Veazie and Great Works Dam removals, as sea-run species recolonize this, the greatest Atlantic salmon river in the United States.
http://asf.ca/two-years-after-dam-removals-penobscot-flourishes.html
NB Power Begins Public Consultations on Mactaquac Dam
~~~~~~~~~~~~~~~~~~~~~~~~~~~~~~~~~~~~~~~~~~~~~~~~
What is to be done with this gigantic dam that has impacted the Saint John River for decades? Should it be rebuilt? Should the river be restored? New reports can be downloaded on impacts as NB Power begins the consultation process.
http://asf.ca/nb-power-begins-public-consultation.html
Quebec Moving to Live Release for Large Salmon in 2016
~~~~~~~~~~~~~~~~~~~~~~~~~~~~~~~~~~~~~~~~~~~~~~~~
ASF welcomes Quebec move to live release of large salmon. Read more:
http://www.prweb.com/releases/2015/09/prweb12985847.htm
Scotland Moves to Watershed Based Salmon Management
~~~~~~~~~~~~~~~~~~~~~~~~~~~~~~~~~~~~~~~~~~~~~~~~
Rejecting the "license to kill" salmon idea, Scotland is moving to a watershed by watershed management regime. Read the article and download the report.
http://asf.ca/scottish-salmon-fishing-crackdown-to-tackle-stock-decline.html
What Makes Sustainable Blue Special?
~~~~~~~~~~~~~~~~~~~~~~~~~~~~~~~~~~~~~~~~~~~~~~~~
This land-raised salmon from Nova Scotia is causing a major stir in the aquaculture and seafood world in eastern North America.
http://asf.ca/what-makes-sustainable-blue-land-based-salmon-special.html
Until next week
TIGHT LINES
DOUG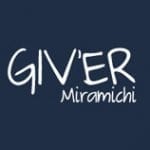 Giv'er Miramichi is about "What's up, what's new, what's happening". We are focused on building people up, supporting one another and celebrating our successes.