Weekly Wellness with Dr. Tiffany Keenan
Dr. Tiffany Keenan will be hosting weekly wellness meetings at the Miramichi Fellowship Centre in Blackville. The meetings, which follow The Daniel Plan program, will be held each Thursday night at 7 pm for twelve weeks and are centred around faith, food, fitness, focus and friends.
It is a mind, body and soul approach to a healthier lifestyle. Each meeting will start off with an optional 30 minutes exercise program followed by an educational discussion led by Dr. Keenan, Grace Coughlan and other guests. Drop-in fee is $2.
Upcoming Sessions:
October 8: Detox Plan, Cleaning your Pantry, Label reading
October 13: Start Journal and 40 Day Program
October 15: Food – Daniel Plan Video Series
October 22: Weekly Meal Planning
October 29: Fitness – Daniel Plan Video Series
November 5: Exploring New foods: Avocado, Quinoa, Chia, Kefir and more
November 12: Focus- Daniel Plan Video Series
November 19: Friends- Daniel Plan Video Series Sunday
November 22: Finish 40 Day Program and Journal
November 26: Wrap Up – Reflect on Goals and Next Steps
For more information email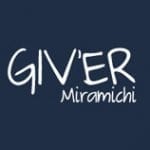 Giv'er Miramichi is about "What's up, what's new, what's happening". We are focused on building people up, supporting one another and celebrating our successes.