Book Review: A Certain Grace by Binnie Brennan
by James M. Fisher, The Miramichi Reader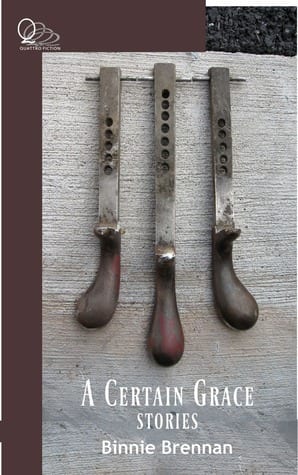 Every night before turning out the lights, I do a little reading. One night I finished A Certain Grace (2012, Quattro) by Halifax author Binnie Brennan. I quickly came to the conclusion that I shouldn't read short stories before bed, especially the type that Ms. Brennan writes.
Oh, not that they are scary in any way. I can sleep quite easily after reading H.P. Lovecraft! No, her short stories are of the type that keep the wheels turning in the mind long after you put the book down. Which is a good thing, demonstrating both the art of the short story and the genius of its author as well.
There are many aspects of her stories to mull over: her characters, their emotions and actions, the imagery and the sense of a story well told, yet more is left untold, letting the reader do some of the work. Not recommended as a sleep aid!
The Key Emotion
F. Scott Fitzgerald once said: "Find the key emotion; this may be all you need know to find your short story."
I believe Ms. Brennan accomplishes this task in A Certain Grace. The "key emotion" running through these stories is coping with loss; whether it is a deceased loved one, a loss as in a divorce, loss of innocence (as in a war), even the temporary loss of one's writing hand due to an injury. Indeed, death is a common theme, and why not, since it elicits our deepest emotions, and is a situation we have all had to cope with at some point in our lives. The best example of this is the story "Her Private Sorrow", one of the longest stories in the book. It is the story of Addie Strong, who not only misses her late Grandfather (who raised her), but now has to deal with the death of her ex-husband, which brings more mixed emotions. After looking at an old photo of her ancestors dressed in mourning for a deceased family member Addie thinks:
"They knew how to grieve, those blank-eyed ancestors of mine. You wear a black ribbon on your sleeve or in your hair, and you hold her favourite hanky for a family portrait of grief, something strangers can look at years from now and pause over. Then you give someone else the dead one's name to honour her life, to try to hang on to her for a while longer. When your ex-husband dies, there is no such ritual and little comfort."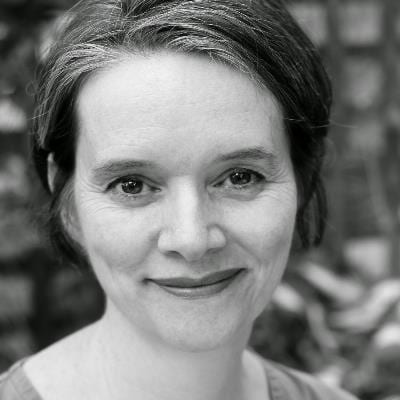 There, in one brief sentence, the writer beautifully sums up the diverse thoughts and emotions running through Addie at that particular moment.
In another story, "A While Ago" Ms. Brennan tells the story of an emotionally and mentally challenged young man named Marcus who has to deal with frustrations (he hates to make a mistake when writing with his Bic pen on paper), the sudden violent actions of others in the group home, lightning storms and "sad things" from his past that he would prefer not to recall. Ms. Brennan has a real gift for creating a character like Marcus in just a few paragraphs, then developing that character over the next few pages.
Commonplace Things
Another quote came to mind, this time by Raymond Carver: "It's possible, in a poem or short story, to write about commonplace things and objects using commonplace but precise language, and to endow those things – a chair, a window curtain, a fork, a stone, a woman's earring – with immense, even startling power."
There are an abundance of such things ("the minutiae of ordinary life" as it says on the back cover of the book) in A Certain Grace: from a turkey and Cheez-Whiz sandwich in "How to Kill a Mannequin" to the mix of music on a drug dealer's iPod in "Guy in a Hoodie" to a broken fiddle in a case in "Duncan's Lament". Each of these commonplace things grants an insight into the person possessing them, and particularly in the case of Duncan's Lament, become the focal point of the story itself.
There are ten stories in A Certain Grace's 120 pages, so you get an idea of just how brief some of these are. Yet all are gems, and I enjoyed reading (and thinking about) them all. They are mature stories that unfold in a calm, graceful way, due perhaps, to Ms. Brennan being a professional musician as well as an author. Yes, there is a certain pace to A Certain Grace. If you enjoy reading short stories, especially ones that invoke an emotional response in the reader, then you will want to read A Certain Grace.
Binnie Brennan is the author of two other books of fiction, Like Any Other Monday (Gaspereau Press), and Harbour View (Quattro Books). Co-winner of the 2009 Quattro Books' Ken Klonsky Novella Contest, Binnie has also been published in several literary journals. Her novella, Harbour View, was published in the fall of 2009; in 2010 it was short-listed for an Atlantic Book Award and long-listed for a ReLit Award. Binnie is a graduate of the Humber School for Writers, where she was mentored by M.G. Vassanji and Alistair MacLeod. Since 1989 Binnie has enjoyed a career playing the viola with Symphony Nova Scotia. She lives in Halifax, Nova Scotia.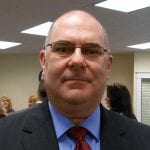 While not a New Brunswicker by birth, James M. Fisher has lived in Miramichi for over seven years and feels quite at home there. James is an ardent reader whose aim is to highlight New Brunswick authors and publishers, as well as cover subjects of interest to New Brunswickers in particular and Maritimers in general. For more visit his website or like his page on Facebook.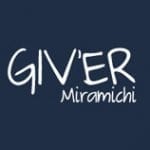 Giv'er Miramichi is about "What's up, what's new, what's happening". We are focused on building people up, supporting one another and celebrating our successes.