T-Wolves Player picked for Team Canada East Camp for 2015 World Jr
Hockey Canada, in partnership with the CJHL, announced the selection camp roster for Team Canada East at the upcoming 2015 World Jr.A Hockey Challenge. Four MHL players – one goaltender, one defenseman and two forwards – were named to the roster.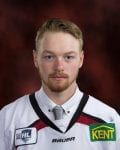 TANNER SOMERS – GOALTENDER – MIRAMICHI TIMBERWOLVES
Somers, the 17 year old Miramichi native, has compiled an 8-3 record to go with a 3.25 GAA and a .900 save percentage in 11 appearances this season. The rookie netminder had spent the previous two seasons with the NB/ PEI Midget AAA Miramichi Rivermen, registering 20 regular season victories during that time.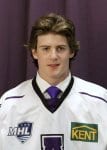 MATT PAUL – DEFENSEMAN – AMHERST RAMBLERS
Paul is currently in his second MHL season. The 18 year old from Hartland, New Brunswick has posted eight points in 17 games from the back end this season for the Ramblers. Paul split his rookie campaign with the Ramblers and Woodstock Slammers, posting 16 points in 30 games. He is a product of the Fredericton Canadians Midget AAA program.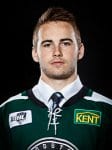 SAM KING – FORWARD – YARMOUTH MARINERS
King, a 17 year old from Hampton, New Brunswick, is currently in his second MHL season. So far this year, he has scored 10 points in 17 games. All but one of those games were with the Woodstock Slammers before his trade to the Mariners on November 17th. King is coming off a solid rookie campaign in Woodstock that saw him register 20 points in 43 games, tops among 16 year old MHLers in 2014-15. King posted 32 points in 34 games as a 15 year old with the Midget AAA Saint John Vitos two seasons ago.

MAKAIL PARKER – FORWARD – SOUTH SHORE LUMBERJACKS
Parker currently sits tied for the team lead in points with the Lumberjacks with 18 in as many games. The 18 year old from Brooklyn, Nova Scotia is in his second season in the MHL. He was acquired by the Lumberjacks from Pictou County at the 2014 MHL Draft. Parker arrived in the MHL from the NS Midget AAA Valley Wildcats, where he posted 47 points in 58 games from 2012-14.
All four players were members of Team MHL at the recently completed Central Canada Cup All-Star Challenge in Cornwall, Ontario.
"I'm proud of the players we are sending to the World Jr.A Hockey Challenge selection camp and wish them all the best in their attempt to earn a spot on the final roster for Team Canada East," MHL President Dave Ritcey said. "We hope the fact that all four of our invitees recently participated in the Eastern Canada Cup is an indication of the notoriety both the players and the league received through their participation in that tournament."
The selection camp, scheduled for December 6-9, will be held at the MasterCard Centre in Etobicoke, Ontario. The 41 players will be divided into two teams and play two intrasquad games over three days.
"These are 41 players hungry to wear the Team Canada jersey on home ice in Cobourg and Whitby, and we're expecting a competitive camp to get to the final 22," said Team Canada East Head Coach Jason Clarke (Carleton Place – CCHL). "As a staff we're looking forward to this experience, and these five days in Etobicoke are only the beginning."
The World Jr.A Hockey Challenge will be held from December 13-19 at the Cobourg Community Centre in Cobourg, Ontario and Iroquois Park Sports Centre in Whitby, Ontario.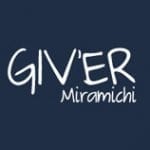 Giv'er Miramichi is about "What's up, what's new, what's happening". We are focused on building people up, supporting one another and celebrating our successes.