Biggest Quitter Challenge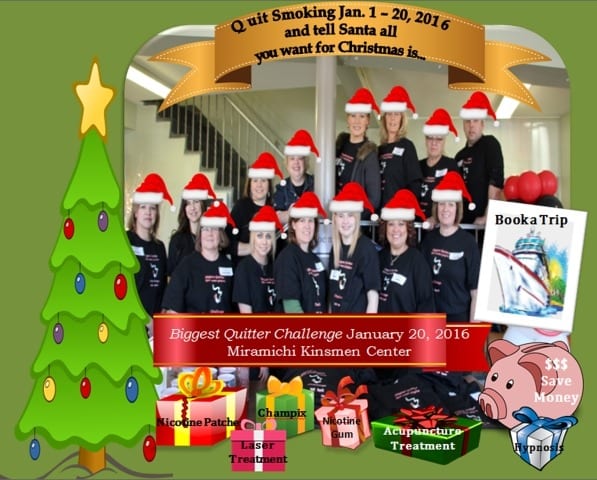 On January 20th, 2016, Miramichi will roll out its Biggest Quitter Challenge. The aim of the challenge is to help individuals stop smoking on or before, Weedless Wednesday.
You can commit to:
1. Quit smoking (Between January 1st – 20th, 2016)
2. Reduce tobacco use
3. Continue to live smoke free
4. Maintain a smoke free home, garage and environment
5. Make your surroundings safer for your family and friends
How it works: Between January 1st and the 20th you can call 627-7565 and leave a message to make your commitment to stop smoking.
Come join us, as we will provide you with the tools to help you quit smoking. A series of radio announcements will be aired on local radio stations, followed by trivia questions and fun facts where you can win prizes. We invite you to attend the free events at the Miramichi Kin Centre on January 20th, from 10 am to 8 pm and win prizes.
Make your commitment for two lungs that feel great! For more details call 627-7565 or email
Photo: Front row, left to right: Darlene MacDonald, Allie Hachey, Tanya Godrey, Shania Simoneau, Annie Simoneau, Angela Thomas Back row, left to right: Monica Lloyd, Lynn Dolan Lynch, Kimberley Shaddick, Michele Bushey, Carolyn Jardine, Tricia MacDonald, Donna Roach, Jason Walsh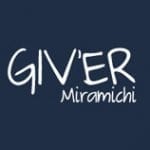 Giv'er Miramichi is about "What's up, what's new, what's happening". We are focused on building people up, supporting one another and celebrating our successes.