The Miramichi Reader Interviews Valerie Sherrard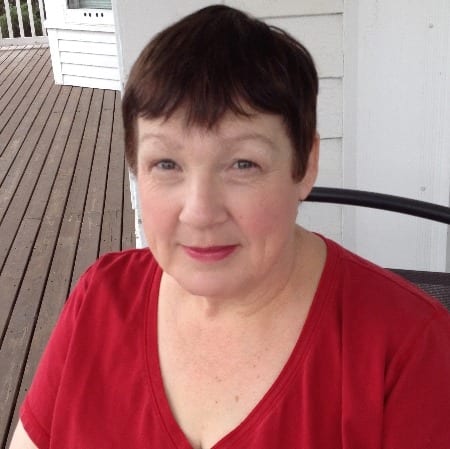 by James M. Fisher, The Miramichi Reader
Miramichi author Valerie Sherrard has written more than a dozen novels for young people, including Counting Back from Nine, which was short-listed for the Governor General's Award and The Glory Wind. Her work has also been short-listed for numerous Canadian awards, including the Ann Connor Brimer, Red Maple, and Snow Willow Awards.
Miramichi Reader: Valerie, please tell us a bit of your background.
Valerie Sherrard: My father was in the Canadian Air Force (back before they were combined under one umbrella) and so we moved a good deal. While he was from Miramichi, I was born in Moose Jaw, Saskatchewan, and spent my younger years in Belleville, Ontario and then Lahr, West Germany. We settled back in Miramichi when I was 14 and, aside from a few years away as a young adult, this has been my home ever since.


"The thing I'm most proud of is when a story works the way I want it to, when the characters come alive and the finished product is at least close to what I hoped it would be."
MR: I am always interested as to when and how the inspiration to be a writer comes about. Tell us your experience.
VS: It was in Lahr that a teacher, Mr. Lower, singled me out and told me I could be a writer someday. I can't imagine what he saw of any value in anything I might have written at that age, but he encouraged and praised me and inspired the first thoughts of someday writing books. I'd always been a good reader, but it had not occurred to me that I might also be a writer.
I wrote my first book (many years later) and sent it off to a handful of Canadian publishers, and three of them asked for the full manuscript. At that time, I thought back to my teacher, and I was able to locate him. I contacted him and we formed a friendship between then and his passing a few years ago. My fourth Shelby Belgarden mystery, called Hiding in Plain Sight, is dedicated to that teacher.
MR: When did you get your first big break in publishing?
VS: I was very fortunate in that, once I got serious about writing, and found the genre that was right for me, my very first manuscript got the interest of a publisher that signed it, and subsequently went on to publish more than a dozen of my books for young adults. Since then, I have worked with five different publishers and am always looking for additional homes for my work. I have expanded to stories for all ages of children, as well as different styles and genres. For example, my GG nominated title (Counting Back from Nine) was a free verse novel. Really, as is true for many full-time writers – it's not so much a matter of getting a big break, as just working steadily and doing your best to produce good work.
MR: Talk about your husband Brent Sherrard (who is an author as well).
VS: It's interesting that both Brent and I are writers. When we first met we were both unpublished but shared an interest in writing. I got serious about it first but he was working on stories long before he was first published. He kept writing new stories, and I think he had a half a dozen finished novels written before I talked him into submitting one to publishers. He got an offer not long after that, and he's now had three novels for teens published, but he continues to write a lot more than he submits. If he's not happy with a story he'll let it sit and go back to it later – usually after he's written another whole novel at least! My philosophy is quite different – once a draft is done, I want it off my desk. I figure an editor will see and discuss revisions.
MR: What literary accomplishment are you most proud of?
VS: It's nice to have your work recognized and awards are nice – I'm always pleased with nominations and awards, but the thing I'm most proud of is when a story works the way I want it to, when the characters come alive and the finished product is at least close to what I hoped it would be.
MR: The Young Adult genre: why the focus on it (as opposed to adult lit)?
VS: They tell you to write what you know, so starting with the young adult genre was a natural fit for me. I worked as the Executive Director of a group home for young people for a dozen years, and besides raising my own children, I fostered approximately 70 teenagers in my home over a decade and a half or so. Young people had been a huge part of my life and so when I began to write, it was stories for and about them that I wanted to tell. It feels like the right choice for me.
Thanks for your time Valerie!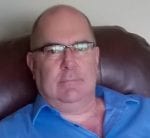 James M. Fisher lives in Miramichi. James is an ardent reader whose aim is to highlight New Brunswick authors and publishers, as well as cover subjects of interest to New Brunswickers in particular and Maritimers in general. For more visit his website or like his page on Facebook.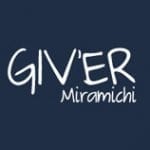 Giv'er Miramichi is about "What's up, what's new, what's happening". We are focused on building people up, supporting one another and celebrating our successes.