Miramichi Children's Author & Artist Rita Russell has a New Book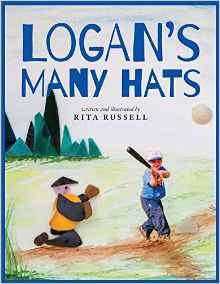 Miramichi children's author and artist, Rita Russell, recently released a new book, Logan's Many Hats. This illustrated children's book contains watercolour and found-object artwork inspired by the Miramichi River and aims to teach children aged 7 – 11 how to unleash their inner creativity and curiosity.
In a world of specialization and early pigeonholing, Logan's Many Hats celebrates a diversity of experiences and emphasizes the joy of trying new things. Driven by healthy curiosity, young Logan tries on many hats. He discovers the world through the eyes of a farmer, a boxer, a musician, a pirate and more.
"I am a boy of many hats, 

as you will plainly see. 

And all my hats of many kinds are special;

just for me."
Rita Russell (aka Logan's grandmother) believes that encouraging creativity and curiosity is crucial in developing a healthy child and her book encourages young children to "just try it" and not feel limited by getting it "right". Rita has been a multi-media artist for many years and young readers will be inspired by her use of rocks, sea glass and other found objects collected from the banks of New Brunswick's beautiful Miramichi River. Through her wonderful mix of collage and watercolour, children will learn to recognize the creative tools that are all around them.
Logan's Many Hats can be ordered online from Chapters Indigo and Amazon.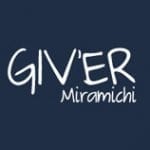 Giv'er Miramichi is about "What's up, what's new, what's happening". We are focused on building people up, supporting one another and celebrating our successes.