World Tai Chi & Qi Gong Day to be Celebrated in Miramichi April 30th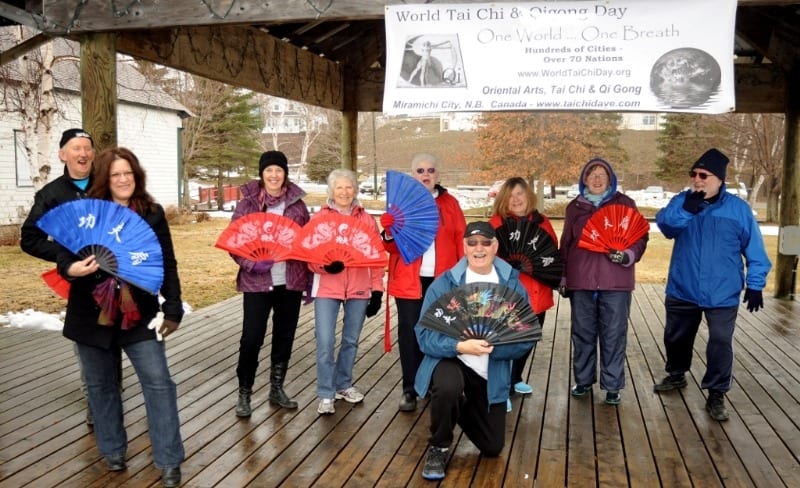 by Dave Bucklow
World Tai Chi & Qi Gong Day will be with us once again on the 30th of this month.
On Saturday morning, April 30th, at 9.30 am at Ritchie Wharf the Miramichi Tai Chi club will be giving a public demonstration of this amazing Oriental Art that is being referred to as Moving Medicine, and everyone is invited to attend.
A recent review in the Canadian Medical Association Journal aims to provide an "Easy to use – How to Guide" for health professionals to prescribe exercise for specific chronic diseases. Tai Chi & Qi Gong will be one of the main exercises that can be recommended for many of today's aliments, as so many studies are being undertaken around the world today proving that the practice of Tai Chi & Qi Gong is indeed Moving Medicine. Many of these studies can be seen on the "Science Daily" website, and a library of medical study information can be found on the World Tai Chi Day website.
Tai Chi's therapeutic value could help with COPD, Heart Health, Balance, reducing the chance of a fall, Meditation, reducing Stress, Parkinson's, Arthritis, and Lou Gehrig's Disease (ALS) to name but a few.
We are also supported by the World Health Organization.
Part of our movement is taking Tai Chi & Qi Gong into Hospital therapy departments and other Medical departments, and also looking to get a prescription to help take classes. Another side is taking it into Corporate Offices, as it is so adaptable it can fit nicely into the office.
If we could get this practice into the mainstream it would be possible to save the Health System billions of dollars, and with our Provincial Health Care looking for ways to save money, maybe they should be paying attention to the benefits afforded by this Ancient Art.
So, if this article has sparked your interest and you would like to take a look, we will be at Ritchie Wharf on Saturday the 30th of April from 9.30 am to around 11 am for our 15th annual public demonstration.
Oriental Arts Tai Chi & Qi Gong can also be found at the Golden Hawk Rec Centre on Monday, Tuesday and Wednesday mornings. For more information visit www.taichidave.ca.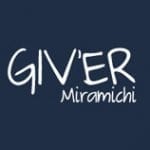 Giv'er Miramichi is about "What's up, what's new, what's happening". We are focused on building people up, supporting one another and celebrating our successes.