Miramichi Dragway Park Hosts World Class Events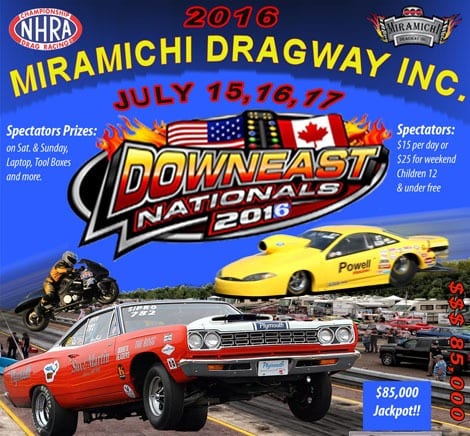 Miramichi Dragway Park is a quarter mile National Hot Rod Association (NHRA) drag strip located on the North Napan Road off Hwy 11 beside the Miramichi Airport.
NHRA officials announced that Miramichi Dragway had joined the NHRA Member Track Network as part of Division 1, the Northeast Division, early in 2016.
Over the last several years, facility owner Rodolphe Savoie has shown his commitment to the sport of drag racing time and time again, and with the help of local supporters, has turned Miramichi Dragway into a top notch drag racing facility. The fact that NHRA has come on board as sanctioning body is further proof that Miramichi Dragway is capable of hosting world class events.
"We feel very fortunate to host events like the Downeast Nationals, ADRA Racing, the Atlantic Pro Tree Series, The All-Out Race, The Fall Brawl and the Atlantic Canadian Stock/ Superstock tour at our facility, and now with the addition of a National Open, we have all built something to be proud of," says Rodolphe. "Many of our local racers have already enjoyed great success on the North American stage. I believe that many more of our local racers are just as capable of such success, and now they will all have the chance to show their skills."
The Miramichi Dragway boasts the best traction in Eastern Canada starting with its new 380 feet of concrete launch pads through the well maintained asphalt track surface of 1320 feet and the 2200 feet of shutdown area. There is a safety net in place with a 250 feet sand trap.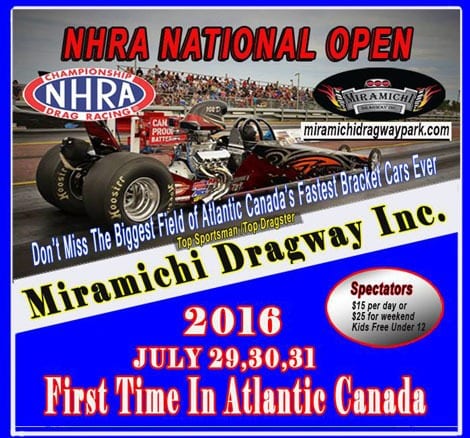 The racing season runs from May through October and they have new LED lights down the track for later in the season racing. They have also tripled their grandstand for more spectator seating. There is a playground for kids. The Miramichi Dragway Park offers free camping (no hook up) with entry fee on site.
For more information visit www.miramichidragwaypark.com, find Miramichi Dragway Park on Facebook, telephone (506) 624-7989 or email .
Miramichi Dragway Park 2016 Schedule
May 21-22 High School Challenge
May 28-29 First Points Meet
June 11-12 Second Points Meet
July 15-17 Downeast Nationals
July 29-31 NHRA National Open, Third Points Mee, ADRA, Pro Tree, S/SS
August 6-7 Atlantic Canada All Out Race
August 20-21 Sport Compact/ Bike Weekend
September 10-11 Fall Brawl
October 1-2 Final Points Meet, ADRA, Pro Tree, and S/SS
October 15-16 Battle of the Corporations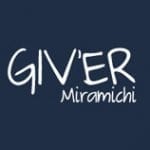 Giv'er Miramichi is about "What's up, what's new, what's happening". We are focused on building people up, supporting one another and celebrating our successes.