Miramichi Fishing Report for Thursday, May 12, 2016
Spring salmon season is winding down, and shifts from catching and releasing 10 a day to the Bright season on May 16 when four a day is the legal hook and release maximum.  May 16 is also the official opening date for lakes.
May 16 also sees the Renous River shift from fly-fishing only to the trout season when other gear may be used until May 31 up-stream from the route 8 bridge.  June 1 it returns to fly-fishing only, although trout may still be caught on flies according the regular daily bag limit which is also in effect during the period between May 16-31.
Striped Bass retention period continues until May 29 when anglers are allowed to keep one a day between 50-65 centimeters.  But remember the POSSESSION limit is ONE.  Never have two or more in your possession.
Canoeing conditions are good.
[wp_bannerize group="doug10″]
W. W. Doak and Sons in Doaktown said the spring salmon season was winding down, but there were still a few fish around, particularly down river from Doaktown.  There were some black trout reports, but no report from anglers fishing brooks.  It was getting to the "in-between season when spring salmon fishing is pretty well over and anglers are waiting for the run of bright sea trout.  Anglers were shifting to sinking leaders.  Over all, the spring salmon season was a very good one with very good numbers of fish and a lot of happy anglers.
Flies of choice were Muddlers, Trout Streamers and some larger summer patterns such as Green Machines and Butterflies.
Derek Munn of Ledges Inn in Doaktown and Mountain Channel in the Rapids area said the spring salmon season was pretty well over, but there were still some fish around.  They had very good fishing this past Sunday.  There were a few dark trout being hooked.  The water was low for the time of year, but still a decent height, very clear and cold.
Flies of choice were small Black Marabous.
Herb Barry Sr. of Herb's Fly Shop on the Station Road in Blackville said anglers were still catching some salmon and grilse, but no huge salmon.  However, there were good trout reports with catches ranging from 12-18 inches.  Recent rains had raised the water some, but it is still low for the time of year.  However, anglers are still able to use motorboats to get around.
Flies of choice were small Black Ghosts, Marabous and more summer flies in bigger patterns.  For trout anglers were using Humpies, Mosquitoes, Rat-Faced McDougalls and Wulffs.
Curtis Miramichi River Outfitting in Blackville said there were some, but not a lot of salmon and grilse being reported, but good numbers of trout being caught, some in the four to five pound range.  The water had raised some and was a decent level.
Flies of choice were Blue Smelts, Black Ghosts, Gray Ghosts, Renous Specials, Woolly Buggers and Muddler Minnows.
[wp_bannerize group="doug1″]
Jim Laws of Miramichi Hunting and Fishing in Newcastle, Miramichi reported a few spring salmon still around, but there were not a lot of salmon anglers out.  There were some good sized dark trout, but very few smaller ones reported.   Most anglers were now switching to Striped Bass, and this week has produced some very good results.
Flies of choice were Renous Specials and Black Ghosts.
Syd Matchett of Trout Brook Fly Shop on the Northwest Miramichi said spring salmon were still around in decent numbers, with some big salmon in the 39-40 inch range being reported.  A group of anglers from the Caraquet/Shediac areas were up for the weekend and landed 20 salmon and grilse.  One angler went home with a 5 ½ pound trout caught on a Winnipesaukee Smelt tied by Syd himself.  The water was a good height, cool and clear, but a little low in places for running motors.  But Canoeing was great.  There were no fiddleheads yet.
Flies of choice were Winnipesaukee Smelt, Renous Specials, Golden Eagles and Silver Smelts.
Debbie Norton of Upper Oxbow Outdoor Adventures on the Little Southwest Miramichi said there were still some spring salmon around, but things were winding down.  There were a few dark trout in the 14-18 inch range.  Tuesday of this week saw two smolt wheels installed and working at Trout Brook on the Northwest, and on Wednesday two were put into operation at Upper Oxbow on the Little Southwest.  The counting fences will also be in operation this season at Cassilis on the Northwest and at Millerton on the Main Southwest.
There is a seven-step program which will be in place for this season.  It is called Collaboration Atlantic Salmon Tomorrow (CAST) sponsored by MSA, ASF, Canadian Rivers Institute (with Drs. Rick Cunjak, Allen Curry and Tommy  Linnansaari ), Cooke Acqua. and J. D. Irving.
The first step will see a total of 2,500 smolt split between the Northwest Miramichi and Little Southwest Miramichi taken to the hatchery in South Esk where they will be kept and raised.  More on this program in the next few weeks.
Flies of choice were Rose of England, Cock Robin and Renous Specials.
So with lots going on in the river system, it is time to get out and "on the water".
[wp_bannerize group="doug9″]
Don't forget to show your support for our sponsors, because without them, this column would not be possible.  
Deals 4 U, Bradford Burns' Closing the Season and Miramichi Marine.
ANY FINANCIAL CONTRIBUTIONS TOWARD HELPING WITH THIS COLUMN ARE GREATLY APPRECIATED. Click here to donate now. A SPECIAL THANKS to all who made contributions last season.
If you would like to sponsor this column, give us a call at (506) 352-7668 or email .
Thought for the Week: "Give a man a fish and he has food for a day; teach him how to fish and you can get rid of him for the entire weekend".  ~ Zenna Schaffer
Excerpts:
MAY 21-World Fish Migration Day Activities
Join the DEEP at Rainbow Dam Fishway Open House in Windsor or the CT River Flotilla starting in Old Lyme. What could be more fun? World Fish Migration Day website
Read on »
May 11th Fly Fishing at Limestone
There's still time to sign up for next week's fly fishing event at Limestone!  Contact Bob Hoffman () for more information.
Read on »
Until next week
TIGHT LINES
DOUG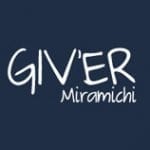 Giv'er Miramichi is about "What's up, what's new, what's happening". We are focused on building people up, supporting one another and celebrating our successes.