Miramichi Fishing Report for Thursday, May 26, 2016
Angling is slowly shifting into the summer season. There are lots of Striped Bass around, and they are beginning to spawn down river from the Red Bank Bridge. There have been a few bright salmon caught on the Northwest Miramichi, and possibly one seen on the Little Southwest. There have been a few unconfirmed reports of bright sea trout, but now is the traditional time for their return.
[wp_bannerize group="doug10″]
The second annual Miramichi Striper Cup Bass Tournament takes place in Miramichi this weekend from May 27-29. Miramichi Marine, Princecraft and Mercury are sponsoring the Grand Prize, which will be drawn during the awards ceremony of the striped bass fishing tournament. This year's Grand Prize is a 2016 Princecraft Resorter DLX SC powered by a 40 hp Mercury outboard motor. All paid participants of the 2016 Miramichi Striper Cup will be eligible to participate in the draw for the Grand Prize. This "catch and release" striped bass tournament is expected to attract a broad demographic of fishing enthusiasts due to our three main divisions of competition. Our Team/boat division will allow up to four (4) team members to compete for a $5,000.00 cash prize in this two (2) day competitive division. Each team will be allow to weigh two (2) fish per day for a total of four (4) over the two days.
Our Individual/shore division is expected to be our biggest draw with participants competing for some great prizes in a "greatest length" style two day competition. All participants will be required to photo document their catch and submissions will be posted on our website and social media sites.
Individuals will be required to fish from the shore in 2016.
Leaderboard style updates will be provided via social media and our websites to keep followers interested and enthusiasts visiting our sites to get the latest updates. Our Youth Division (16 years and under) will provide the future of the recreation fishing industry with an opportunity to experience the spirit of competition but will also form our target market in years to come by providing a premium event and experience at no cost to the youth participant. Individual shore sign-up is $40.00.
Here is a formula that I found in Captain Tom Mikoleski's book Bass Buff that may help you get the weight of your Striper. (page 218)
"Girth x Girth x Length / 800"
"Calculating a 50-pound striper is done as so:
29-(inch girth) x 29-(inch girth) = 841 x 51-(inch length) = 42,891 / 800 = 53.6 pounds.
All of the event starts and finishes at Ritchie Wharf in Newcastle Miramichi. It is interesting to see how the live fish are handled and taken care of before release.
RIBFEST (YUMMY in the TUMMY)
As well, while there, you are able to participate in the second annual Rotary Ribfest which is adjacent to Ritchie Wharf. It also runs May 27-29. There will be entertainment talented local performers and friendly competitions such as Atlantic Washer Toss and The human Football Tournament as well as other other family activities, Fire Fighter's Games and an open air Interfaith service.
So Miramichi is the place to be this weekend!
W. W. Doak and Sons in Doaktown said angling there was still quiet with only a few unconfirmed reports of bright sea trout. But now is historically the time for the sea trout run, so you have to be alert and on the river daily if you want to catch them. They don't hang around long. The gaspereaux nets are in the river in Miramichi. There have not been any reports of bright salmon yet, but the main Southwest is usually later than the Northwest system, other than the Rocky Brook "fat little footballs that tear up river with very few seemingly being caught. The water conditions were good, but a nice rain would be a bonus top-up.
Flies of choice were Muddlers and a few dry flies such as May Flies for trout along with Green Machines and Butterflies.
Derek Munn of Ledges Inn in Doaktown and Mountain Channel in the Rapids area said fishing was pretty quiet expect for angling Striped Bass in Miramichi. There were no bright salmon or Sea Trout as of yet. He'd heard of a bright salmon on the Northwest.
He and some friends had gone fishing Stripers with Mark Hambrook on Sunday evening and hooked about 100 between them, mostly on Bass Flies. The water a short distance below Red Bank Bridge was "just boiling with them" said Munn.
Flies of choice were Green Machines, Muddlers, Butterflies and Bear Hairs
Video sent by Derek Munn:
Herb Barry Sr. of Herb's Fly Shop on the Station Road in Blackville said angling there was pretty quiet with only a few average trout being caught. Not a lot of anglers were out, except those heading down river for Bass. There were no reports of bright salmon or sea trout, but he expected the bright trout any day now. The water was almost summer low.
Flies of choice were Muddlers, Rat-Faced McDougalls, White Wulffs and Royal Wulffs.
Curtis Miramichi River Outfitting in Blackville said fishing there was slow with few anglers out. Most were down river fishing Stripers. There were some nice trout being reported in the Quarryville area, but they were unsure if they were river trout or possibly bright sea trout. There were no bright salmon as of yet.
Flies of choice were Muddlers, Woolly Buggers, Rat-faced McDougal's, Black Ghosts, Green Machines and Shady Ladies.
Jim Laws of Miramichi Hunting and Fishing in Newcastle, Miramichi reported lots of bass, but he had not heard of any bright salmon, although one bass angler said he had caught a salmon and it looked bright. There were no sea trout reports yet, but anglers were catching some big trout, yet few small ones.
Flies of choice were Green Machines and Bass Flies.
Syd Matchett of Trout Brook Fly Shop on the Northwest Miramichi said there had been at least three bright salmon reported there. Chris Edmonds hooked one last week, Will Doyle was into a 12-pounder Monday and there was another reported hooked at Wayerton on the weekend.
There were lots of Striped Bass closer to Miramichi, and some had started to spawn. There was no great amount of trout reported. The water was getting low, but was staying cool.
Jeff Morris lost a fishing vest on the weekend. It has his licence in one of the pockets. Anyone finding it is asked to contact Syd at 622-0676 or drop it off at the shop.
Flies of choice were Black Ghosts, Yellow-winged Butterflies, Echo Beaches and Undertakers.
Debbie Norton of Upper Oxbow Outdoor Adventures on the Little Southwest Miramichi said there were lots of striped Bass around and some big ones. One angler reported one at 40 inches. She had heard of a bright salmon report on the Northwest, and one of her sports may have hooked a bright one on Tuesday morning, but it got away. The smolt wheel on the Little Southwest has been removed as the smolt run has been completed. Other than that, angling was quiet.
However, there was a lot of excitement in the community regarding the Striped Bass. Both NSER and NSEE were holding participation contests and getting the students really involved which is good to see. It is nice when kids and young adults want to go to the river and take an interest in it.
Flies of choice were Green Machines, Butterflies and Muddlers, as well as Poppers and Bass Flies for the Stripers.
[wp_bannerize group="doug1″]
So with many angling seasons kicking into gear, it is time to get out and "on the water".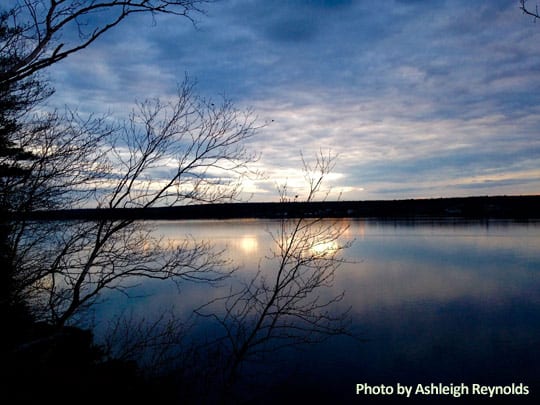 Don't forget to show your support for our sponsors, because without them, this column would not be possible.  
Deals 4 U and Miramichi Marine.
ANY FINANCIAL CONTRIBUTIONS TOWARD HELPING WITH THIS COLUMN ARE GREATLY APPRECIATED. Click here to donate now. A SPECIAL THANKS to all who made contributions last season.
If you would like to sponsor this column, give us a call at (506) 352-7668 or email .
Thought for the Week: "Some go to church and think about fishing, others go fishing and think about God."… Tony Blak
Atlantic Salmon Federation News for Friday, May 20, 2016
Canada's Government Reinvesting in Salmon and Marine Research
~~~~~~~~~~~~~~~~~~~~~~~~~~~~~~~~~~~~~~~~~~~~~~~~
DFO is spending $197.1 Million over five years to increase both ocean and freshwater research that includes expanding the tracking at sea of Atlantic salmon. Read more
http://asf.ca/new-research-and-innovation-offers-hope.html
DFO's backgrounder on the new initiatives is here:
http://news.gc.ca/web/article-en.do?mthd=tp&crtr.page=1&nid=1063539
ASF Researchers Hard at Work in the Field – and in Conferences
~~~~~~~~~~~~~~~~~~~~~~~~~~~~~~~~~~~~~~~~~~~~~~~~
ASF's Research biologists have spent that last several weeks deploying tracking equipment and implanting tracking devices in both kelts and smolts. As well, they have been attending important conferences. Read more:
http://asf.ca/research-in-the-field.html
Workshop Held on Aquaculture's Finfish Traceability
~~~~~~~~~~~~~~~~~~~~~~~~~~~~~~~~~~~~~~~~~~~~~~~~
This week an important workshop was held in Halifax to look at better ways to trace farmed salmon and other fish from their beginnings through to market. It also improves the ability to find the source of escaped farmed salmon.
http://asf.ca/workshop-held-on-finfish-traceability.html
Bill Ensor Receives NB Lieutenant Governor's Conservation Award
~~~~~~~~~~~~~~~~~~~~~~~~~~~~~~~~~~~~~~~~~~~~~~~~
Long an advocate for conservation of wild Atlantic salmon, and rivers in New Brunswick, Bill Ensor has been recognized for many decades of his efforts. Read more:
http://asf.ca/bill-ensor-receives-nb-conservation-award.html
From Striped Bass to Atlantic Salmon, NB Angling Has Heated Up
~~~~~~~~~~~~~~~~~~~~~~~~~~~~~~~~~~~~~~~~~~~~~~~~
The recreational striped bass fishery is doing very well, and many have seen promise with the number of overwintering kelts that have been leaving the Miramichi this year. Read more:
http://asf.ca/from-stripers-to-salmon-angling-has-heated-up.html
Captive-reared Atlantic Salmon Developing Deafness
~~~~~~~~~~~~~~~~~~~~~~~~~~~~~~~~~~~~~~~~~~~~~~~~
Deformities of a structure called an otolith has been found in a majority of Atlantic salmon raised in captivity, and raises a number of issues regarding interactions with wild salmon.
http://asf.ca/captive-reared-atlantic-salmon-developing-deafness.html
Genetically Modified Farmed Salmon Approved for Sale as Food in Canada
~~~~~~~~~~~~~~~~~~~~~~~~~~~~~~~~~~~~~~~~~~~~~~~~
A Federal announcement was made Thursday on the approval. Read more:
http://asf.ca/gm-salmon-approved-for-sale-as-food-in-canada.html
Until next week
TIGHT LINES
DOUG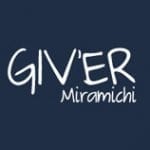 Giv'er Miramichi is about "What's up, what's new, what's happening". We are focused on building people up, supporting one another and celebrating our successes.