Miramichi Striper Cup is this Weekend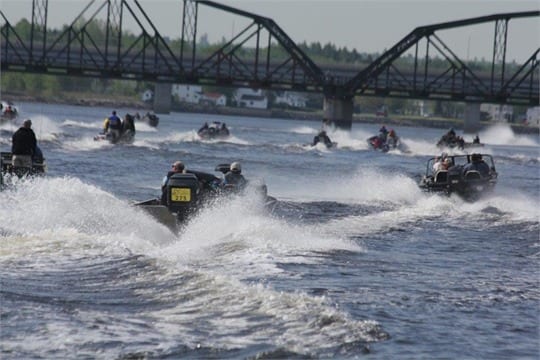 The Miramichi Striper Cup happens this weekend, May 27-29, 2016. The City of Miramichi and Mr. Jeff Wilson recently announced that thanks to the generous sponsorship of two Miramichi companies, the Miramichi Striper Cup will be increasing the prizes for the Individual (Shoreline) Division and are able to offer cash prizes for the Youth (Shoreline/ under 16 years of age) division.
Sunny Corner Enterprises Inc. and Morris Wholesale Inc., two long-standing Miramichi companies are joining forces to increase the cash value of the prizes already available in these two divisions.
Miramichi Striper Cup Cash Prizes 2016
Rank                      Individual $                         Youth $
1st                           750.00                                   750.00
2nd                          500.00                                   500.00
3rd                           250.00                                   250.00
4th                           125.00                                   125.00
5th                           75.00                                     75.00
6th                           50.00                                     50.00
7th                           25.00                                     25.00
8th                           25.00                                     25.00
9th                           25.00                                     25.00
10th                         25.00                                     25.00
"I would like to thank Sunny Corner Enterprises and Morris Wholesale Inc. for their generous sponsorship," Mr. Jeff Wilson, co-promoter of the Miramichi Striper Cup said. "By joining forces, these two great Miramichi companies have made the Miramichi Striper Cup more encouraging for participants of the Individual and Youth Division. It is our hope that this increase in the available cash prizes encourages more participants in each category. Without support from great sponsors like these, this fantastic fishery would still be the best kept secret in Atlantic Canada. Remember; catching is way more fun than fishing … put them back for the kids."
Mr. Eugene Nowlan, VP with Sunny Corner Enterprises Inc. said, "Sunny Corner Enterprise Inc. is proud to support the efforts of Mr. Jeff Wilson and the City of Miramichi to bring awareness to such a great natural asset on the Miramichi. We hope that our sponsorship increases the level of participation within the future of this great recreational fishery and encourages more families and youth to get involved in a great weekend of outdoor activities!"
Mr. Jeff Morris, owner of Morris Wholesale Inc., has sponsored and registered a team two years in a row to participate in the Miramichi Striper Cup. "As a small business owner in Miramichi, and an avid fisherman, events such as the Miramichi Striper Cup not only provide me with a source of competitive entertainment, but have the potential to improve my business exposure. I hope all the participants have a great weekend and I wish them the 'very best' of luck!"
The 2016 Miramichi Striper Cup takes place this weekend on May 27th, 28th, and 29th, 2016. This three day striped bass tournament is expected to attract thousands of fishing enthusiasts to the City of Miramichi. There is still time to register! Anyone interested in registering for the 2016 Miramichi Striper Cup can find more information or register online at www.miramichistripercup.ca.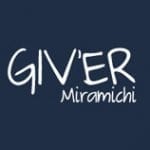 Giv'er Miramichi is about "What's up, what's new, what's happening". We are focused on building people up, supporting one another and celebrating our successes.