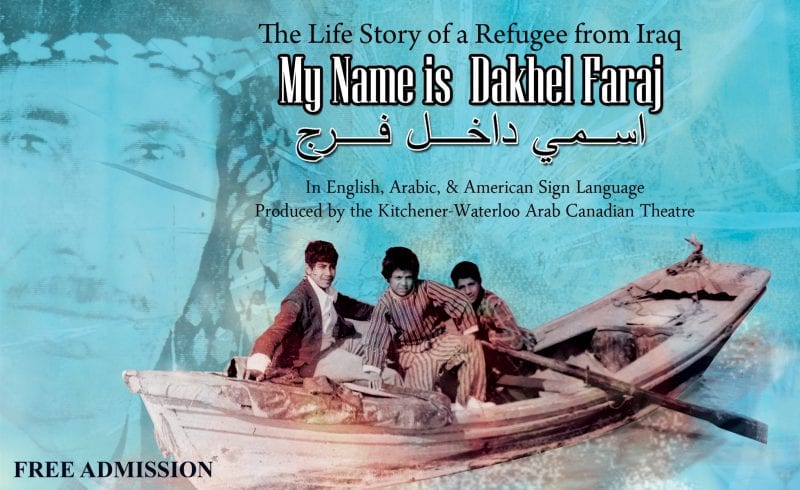 May is Asian Heritage Month, a time to acknowledge the rich history of Asian Canadians and their contributions to our country. To celebrate, the Asian Heritage Society of New Brunswick invites you to an evening of theatre at the Vogue Theatre, Miramichi on Friday May 27, at 7 pm for My Name is Dakhel Faraj, produced by Kitchener-Waterloo Arab-Canadian Theatre / KW-ACT. This FREE performance is open to all ages.
My Name is Dakhel Faraj is the true story of an Iraqi refugee now living in Kitchener, who lived under Saddam Hussein's regime and witnessed the killing of some of his own children and father by US soldiers during the invasion of Iraq in 2003. The play celebrates life, love, family, art, and condemns war.
Dakhel's story reflects the lives of many Arab refugees who came to Canada and other countries during the war on Iraq. This unique production is told polyphonically in English, Arabic, and American Sign Language by three actors each representing Dakhel Faraj. The three Dakhels tell the narrative in collaboration and cooperation, and tell most of the story in each language – but certain things are left out, and nuances are unique to each voice. The element of challenge in this presentation is partially about not getting the whole story when people "think" they understand a situation, a distant conflict, or what it is like to be a refugee or an immigrant.
My Name is Dakhel Faraj was written and directed by Syrian-Canadian theatre artist Nada Humsi, based on interviews with Dakhel Faraj.
KW-ACT is a collective of immigrant and refugee artists, which has been active since 2012 with support from the Kitchener-based multicultural theatre company MT Space.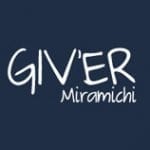 Giv'er Miramichi is about "What's up, what's new, what's happening". We are focused on building people up, supporting one another and celebrating our successes.