Miramichi Fishing Report for Thursday, June 30, 2016
Each week sees a few more fish coming into the system, but still no great run.  Some anglers are having great luck as a small pod moves through, while others are having no luck.  Warmer temperatures had curtailed results, but conditions are improving.  Trap nets seemed to be averaging less than six a day, while some gaspereaux fishermen were reporting good numbers of salmon in their nets.  With a little more rain in the forecast, conditions and numbers should improve this week.
Congratulations go out to Peter Clark's wife Sylvie Melo Clark who landed a 47-pound salmon at Larry's Gulch on the Restigouche, breaking the Club's big fish record.
[wp_bannerize group="doug12″]
Doug White's Tammerack Sports Fly Shop in Juniper said it was a great week to be the river. Water was a bit low at times, but showers helped. Good to see people getting out and about. Good sea-trout fishing in both branches with most in the 16 to 18 inch class. There were a few salmon sightings, but none hooked and no grilse at all.
Flies of choice: Bombers, Bugs, Royal, White and Green Wulff, Wooly Buggers and Butterflies.
W. W. Doak and Sons in Doaktown said they were hearing of some salmon caught up to the weekend when the warm weather set in.  It slowed until Tuesday with conditions improving on Tuesday and Wednesday with a few showers and cooler temperatures.  They had heard of a few salmon caught in the 15-20 pound range in the Quarryville-Gray Rapids area.  There were also reports that the gaspereaux fishermen were seeing decent numbers of salmon in their nets, so fishing was decent if you managed to get a hook in front of one.
Flies of choice were Green Machines, Same-Thing-Murrays, Undertakers and Glitter Bears on nos. 6 & 8 hooks.
Derek Munn of Ledges Inn in Doaktown and Mountain Channel in the Rapids area said fishing was good last week, but slowed with the hot spell.  Tuesday and Wednesday produced better conditions with some showers and cooler temperatures.  Fish were beginning to move again from the cold water pools and anglers were getting a few, but there were no great numbers.
Flies of choice were Undertakers, White-tailed Green Machines, Belly-Dancers and the odd dry fly.
Herb Barry Sr. of Herb's Fly Shop on the Station Road in Blackville said fishing was good with a good mix of both salmon and grilse being hooked.  Even one beginner hooked a grilse and had his reel fall off.  However, he managed to hand over hand to land the fish.  The water was getting warm, but was fishably low.  A good rain and cooler temperatures would really improve things.
Flies of choice were Rusty Rats, Blue Rats, Preachers, Undertakers, and Green-butt Butterflies on mostly no. 6 hooks with a few 4s.
Curtis Miramichi River Outfitting in Blackville said anglers were seeing some and catching the odd one/.  One salmon was caught at Quarryville early Monday morning before the water heated up.  But with the recent hot weather, the fish were not active.  The water temperature was up to 78 Fahrenheit Sunday, but started to improve Tuesday and Wednesday with cooler temperatures and some light showers.
Flies of choice were Same-Thing-Murrays, White-tailed Green Machines with red butts and Krystal Flash, Rusty Rats, Green-butt Bear Hairs and Green Stone Flies.
Jim Laws of Miramichi Hunting and Fishing in Newcastle, Miramichi reported a few fish here and there all along the system in no great numbers with only a few being caught.  The water was a good height, but could use a good splash of rain.  Most of the striped bass had left the area.
Flies of choice were Green Machines, Black Ghosts, and some bugs and dry flies.
Syd Matchett of Trout Brook Fly Shop on the Northwest Miramichi said angling was not bad.  Two anglers in a canoe Saturday hooked five going around the Loop.  Another Party of four hooked a fish a day between them on Friday to Monday.  Others were seeing fish, while others had gone out and saw nothing.  In general, there were no big numbers, but there were fish around.  The water was low, but the temperature had been good on Tuesday.  He also heard that the Main Southwest was producing fish.
Flies of choice were Green Machines, Shady Ladies, White-winged green-butt Butterflies and Black Ghosts on nos. 4 & 6s.
Debbie Norton of Upper Oxbow Outdoor Adventures on the Little Southwest Miramichi said angling was a little better this week than last, with a few fish here and there, but no great run.  A few were being hooked.  Water temperature was getting up, but Tuesday and Wednesday's cooler weather and a few showers certainly were welcome.  She had heard that the Crown Reserve Stretches were generally fishing well.
Flies of choice were Red-butt Bear Hairs.
So with new fish coming in daily, and hopefully better water conditions, it is time to get out and "on the water".
[wp_bannerize group="doug1″]
Enjoy a Happy Canada Day July 1 and a Happy Fourth of July in the US!
Don't forget to show your support for our sponsors, because without them, this column would not be possible.  
Deals 4 U and JH Stewart Ltd.
ANY FINANCIAL CONTRIBUTIONS TOWARD HELPING WITH THIS COLUMN ARE GREATLY APPRECIATED. Click here to donate now. Or to donate by mail, send to:
Doug Underhill
438 McKinnon Road
Miramichi, NB, Canada, E1V 6G2
A SPECIAL THANKS to all who made contributions last season.
If you would like to sponsor this column, give us a call at (506) 352-7668 or email .
Thought for the Week: "FISH: an animal that grows the fastest between the time it's caught and the time the fisherman describes it to his friends."… Anonymous
E-MAIL:
Atlantic Salmon Federation News for Wednesday, June 29, 2016
SF RIVERNOTES – Still Too Early to Tell the Tale
~~~~~~~~~~~~~~~~~~~~~~~~~~~~~~~~~~~~~~~~~~~~~~~~
ASF RIVERNOTES has the latest reports from counting fences, anglers and ASF's own field staff. Check out this current information.
http://asf.ca/asf-rivernotes-june-29-2016.html
Alan Graham Appointed Chairman of ASF
~~~~~~~~~~~~~~~~~~~~~~~~~~~~~~~~~~~~~~~~~~~~~~~~
Alan Graham is passionate about Atlantic salmon and his long experience in conservation, government and consensus building will benefit Atlantic salmon. Read more.
http://asf.ca/alan-graham-appointed-chair-of-asf-canada.html
Rough Seas and Good Science
~~~~~~~~~~~~~~~~~~~~~~~~~~~~~~~~~~~~~~~~~~~~~~~~
Don Ivany, ASF's Regional Director for NL & LB provides a vivid description of deploying salmon tracking gear in the Strait of Belle Isle between Newfoundland and Labrador.
http://asf.ca/news-from-the-regions.html
Checking on Salmon Movements in the Miramichi
~~~~~~~~~~~~~~~~~~~~~~~~~~~~~~~~~~~~~~~~~~~~~~~~
ASF's Research Blog provides details of the recovery of data being undertaken on the Miramichi.
http://asf.ca/research-in-the-field.html
Salmon Mystery in PEI
~~~~~~~~~~~~~~~~~~~~~~~~~~~~~~~~~~~~~~~~~~~~~~~~
There is a narrow window of opportunity to have Habitat Protection returned to ASF's Lewis Hinks provides insight into the appearance of Atlantic salmon in an unexpected location on Prince Edward Island
http://asf.ca/salmon-mystery-in-pei.html
Maine Congressman's Bill Could Jeopardize Fish Project
~~~~~~~~~~~~~~~~~~~~~~~~~~~~~~~~~~~~~~~~~~~~~~~~
A bill to remove St. Croix River dams from FERC approval is alarming environmentalists and those involved with restoration of fish populations.
http://asf.ca/environmentalists-in-maine-say-poliquin-s-bill-harms-fish-p.html
In NL, Poaching Charges Laid
~~~~~~~~~~~~~~~~~~~~~~~~~~~~~~~~~~~~~~~~~~~~~~~~
A case of salmon netting is going to court. Read more.
http://asf.ca/charges-laid-in-nl-regarding-salmon-poaching.html
Until next week
TIGHT LINES
DOUG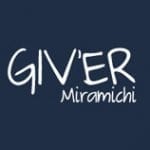 Giv'er Miramichi is about "What's up, what's new, what's happening". We are focused on building people up, supporting one another and celebrating our successes.