Parks Day at Beaubears Island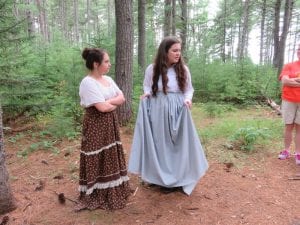 On July 16, Parks Canada honours their National Parks and Historic Sites across the country in an annual event where thousands of people participate in fun, educational, family-oriented events in parks and Historic Sites across the country. Many activities highlight the important role that parks play in maintaining healthy and resilient ecosystems, protecting critical habitat for species-at-risk and contributing to human health and well-being.
Beaubears Island plans to spread the cheer as they celebrate by reviving the Island's storied past with "A Day in the Time of Beaubears Island". Between 10am and 4pm the Island will ring with the sounds of the Fraser shipyard. As you walk among the towering pines converse with the Island's former denizens, as a bevy of local actors and historical enthusiasts will don the worker's apparel and traditional dress and animate the Island's shipyard. Come and see the Island restored to her past glories and stay for a time and explore its natural treasures for yourself.
James Fraser came to Nova Scotia in 1780. Beginning "in humble circumstances," he soon built a small business in Halifax. Fraser and his partner James Thom had come to the Miramichi in 1785 to establish a fishing enterprise. In time, they set up a large business establishment on Beaubears Island where they constructed a number of ships and enjoyed a lucrative trade with Europe, New England, and the West Indies. By 1813, James had left day-to-day operations on Beaubears Island to his cousin, John Fraser, who produced eight ships totalling 1 899 tons and included the James Hunter, Sir Walter Scott, Beaufort Castle (home of the Clan Fraser), Sylph, Mermaid and Lady Helen Marr. For nearly 50 years the Fraser family owned the Island, turning it into one of the largest, and most lucrative, business establishments in New Brunswick.
Now you and yours have the opportunity to step back and visit with these titans of Miramichi's past. Converse with the ebullient James Fraser, as he carefully plans the Island's ascent to majesty, alongside the calculating James Thom. Visit with shipyard workers and those who sought employment in the myriad of businesses which sprung up as the Island's stock rose throughout the course of the early nineteenth century. Finally, speak with John Fraser's wife Margaret, a native of Montreal, who saw the Fraser enterprise's final years.
Excursions, at special reduced rates, will take place on the hour from 10-12pm and 1-4pm aboard the Barbara Ann pontoon boat. The famous Voyageur Canoe, 'Sipu' will also be on-site to provide guests with unique expeditions along the Miramichi River. Meanwhile, on the mainland, the Friends of Beaubears Island will open the doors of the Interpretive Centre, providing access to interactive displays and a host of historical data, at no charge for this special day.
For more information on this, and other events during the summer, call the Interpretive Centre at 622-8526 or visit www.beaubearsisland.ca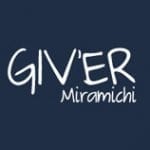 Giv'er Miramichi is about "What's up, what's new, what's happening". We are focused on building people up, supporting one another and celebrating our successes.