Summer Reading on the River
by James M. Fisher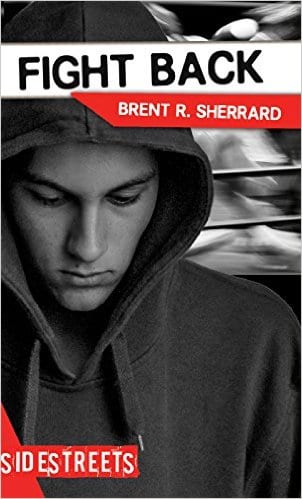 While there is plenty to do and see in the Miramichi, make some time to explore some of the excellent books penned by Miramichi authors as well as some books about the area. There are books that cover all genres, so there is something for everyone here on our list. Many of the books can be purchased locally at various locations in the Miramichi area or online through Amazon or Chapters-Indigo. The Miramichi area has produced many great and prolific authors, and the list below is by no means exhaustive, but representative of the most recent books of the past year or so.
Young Adult:
Brent and Valerie Sherrard are a Miramichi husband and wife team who produce great Young Adult titles. Their most recent releases are Fight Back and Random Acts, respectively. Valerie has also written Three Million Acres of Flames a fictional history account of the Great Miramichi Fire of 1825, one of Canada's greatest national disasters.
Fiction:
Chuck Bowie has penned three books now in his "Sean Donovan: Thief for Hire" series: Three Wrongs, AMACAT and Steal It All, the most recent release. If you like international thrillers and large scale exploits, then you'll enjoy Chuck's novels.
For fans of the Horror genre, there is Matt Mott's Finding Woods some of which is set right here in the city of Miramichi. Smart, spine-tingling stuff, perfect for reading around a campfire!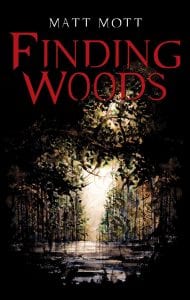 Highly prolific author Raymond Fraser's recent novel Seasons of Discontent is set in the fictional town of Bannonbridge (actually Chatham, NB) and follows the exploits of Walt Mcbride as he comes of age, attends university and begins his teaching career. Thoughtful and humorous, Seasons of Discontent is considered by many to be Ray's best book yet.
For stories that harken back to Miramichi's past, local resident Wayne Curtis has released his latest collection of short stories entitled In the Country which contains stories of a time that, like the abandoned farms and fields of rural New Brunswick have all but disappeared.
Non-fiction:
Any book touching on New Brunswick history will inevitably include the Miramichi area, not only because of the great river, but it's development by the Acadians who fled here trying to escape the Acadian expulsion by the British in 1755. Then came the Scottish and Irish immigrants who further developed the timber and shipbuilding industry that flourished here at one time.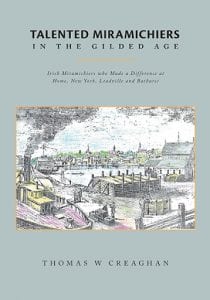 Thomas W Creaghan has authored a book about the early days of Newcastle, Douglastown and Chatham entitled Talented Miramichiers in the Gilded Age. According to Cyril Donohue, Miramichi Representative of the New Brunswick Archives, "The book is fascinating. Sam Adams an 1830's Irish immigrant to Douglastown New Brunswick whose descendants significantly influenced not only the history of Miramichi and New Brunswick but also Canada and the United States. An enthralling book, I just couldn't put it down."
A book that will appeal to adventurers (even armchair ones!) is Nicholas Giutard's The Lost Wilderness which follows some of the journeys of naturalist W.F. Ganong through the unmapped areas of New Brunswick, including the Miramichi River and its branches. Filled with the author's own beautiful photographs, it is not only a great read, but a fine souvenir of the natural beauty that abounds in the Miramichi area, encouraging you to come back and visit some more!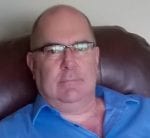 James M. Fisher is a Miramichi resident who enjoys reading and reviewing books both local and international. You can read reviews of the above books, see author interviews and more at his site, www.MiramichiReader.ca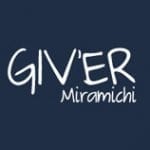 Giv'er Miramichi is about "What's up, what's new, what's happening". We are focused on building people up, supporting one another and celebrating our successes.