Learn To Curl Program at The Miramichi Curling Club

The Miramichi Curling Club is offering a new learn to curl program designed for adults for the upcoming 2016-2017 season.
The Learn to Curl program will run from November through March on Wednesdays from 6:30 to 8:30 pm.
Instructors will teach the basics of curling in a non-competitive and social environment
Equipment provided
Enjoy new member rates with unlimited member perks
If you have ever wanted to give curling a "try" NOW is the time!
For more information please attend the Miramichi Curling Club Open House on November 1st, 2nd, and 3rd from 6-8 pm or on November 5th from 10 am to 2 pm or contact Courtney at 622-0735.
The Miramichi Curling Club is the only place where it is encouraged to throw rocks at houses!
The Miramichi Curling Club is located at 21 Cove Road by French Fort Cove. For more visit the website at miramichicurlingclub.com.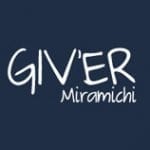 Giv'er Miramichi is about "What's up, what's new, what's happening". We are focused on building people up, supporting one another and celebrating our successes.