Book Review: "A Deadly Drive – The Miramichi Expereince During the Great War" by Gary Silliker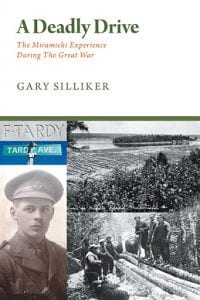 by James M. Fisher, The Miramichi Reader
An excellent book, primarily due to the research and the compilation of all the information Mr. Silliker was able to discover on the many men and women from the Miramichi area that served in WWI. Arranged in a logical fashion, the text also includes tidbits of local news as well as notes on the progression of the war and what was happening back home.
The devastating effects of the Spanish Influenza pandemic, that may have taken more lives than were lost on the battlefields, is not forgotten. A Deadly Drive tells the story of many individuals swept up in the work of war. All the known Miramichi "war dead" of the Great War are accorded detailed obituaries throughout the book. Details are also provided about individuals, men and women, who were decorated for duty, bravery and/or distinguished conduct in the face of the enemy.
A gem of a book for anyone interested in Miramichi history, or New Brunswick war history in general.
Gary Silliker is proud of his Miramichi roots. He has always had a keen interest in the men and women who were swept up into the events of the world's first global conflict – The Great War for Civilization. He had a lengthy military career, proudly serving with the Canadian Military Engineers. In 2005 he took leave from his position with the UN Mine Action Centre in Afghanistan to tour the battlefields of France and Belgium and seek out the graves of the Miramichi war dead. That journey prompted him to research and write A Deadly Drive. Gary and his wife currently reside at "Sappers Rest" in Mahone Bay, NS, and have two children and four grandchildren.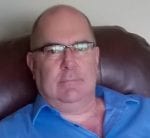 James M. Fisher lives in Miramichi. James is an ardent reader whose aim is to highlight New Brunswick authors and publishers, as well as cover subjects of interest to New Brunswickers in particular and Maritimers in general. For more visit his website or like his page on Facebook.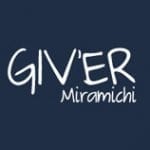 Giv'er Miramichi is about "What's up, what's new, what's happening". We are focused on building people up, supporting one another and celebrating our successes.