Update from Councillor Walsh for December 2016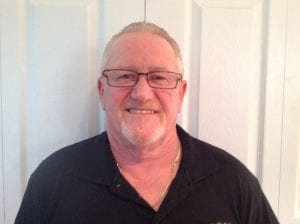 by Councillor Tony "Bucket" Walsh
I would like to take a moment to wish everyone a very merry Christmas, Happy Holidays and a great New Year.
Our budget for 2017 should be passed on Thursday December 15, 2016. There will be no raise in taxes for our city in 2017; however, our water rates will be increasing by $10.88 for 2017 ($2.72/quarter or $0.91/month). Speaking of Miramichi Water, the city recently won an award for the Best Tasting Municipal Water in Atlantic Canada.
We hosted the local Prosperity Conference and it was well attended by part of our council while the rest of the council attended the Cities of NB Semi –Annual meeting in Edmunston, NB. Councillor Tara Ross-Robinson did a presentation of our completed and ongoing city projects and also covered the great plans for the future of our great city.
We are now operating with a full council and a new Mayor. Congratulations to Mayor Adam Lordon and councillor Ryan (Rysie) Somers. Looking forward to working with both. Great additions!
Congrats on Town Ford's 25th Anniversary and the grand opening of Miramichi Chrysler, Dodge and Jeeps newly renovated building. Keep up the great work!
Susan Butler has done another wonderful job hosting the Gerry Cormier Christmas Concert and it was a full house. She is also looking for someone to step up and take it over on Gerry's behalf so please contact her for more details if you think you fit the bill. Thank you Susan!
Our city council built a Christmas float for the annual Santa Parade in Downtown Chatham and we also led the parade with all of council and Mayor in attendance. We all had a great time and handed out a tons of lollipops and suckers! We even went into Mount St. Joseph for to visit residents. We had a lot of elves helping us distribute the candy.
I participated in Walk a Mile in Her Shoes for the Women's Shelter. I walked from NBCC Miramichi to Waterford Green! A good time was had by all and plenty awareness was raised for the local Women's Shelter.
Looking forward to 2017 with this council. We have a lot heading our way in the new year. Our January 1st, 2017 Levy will be held at the Loggieville Community Center at 1 pm. I will be unable to attend due to visiting our son and family.
On a very sad note, I have had a very good friend and the community has lost an active volunteer in the passing of Gary (Woody) Wood. Rest in Peace my friend.
There has been a lot of misinformation concerning the lights in QE Park. They have been taken out and are being stored until a decision will be made on them. There were two lights left in the park because of a snow storm. They have since been removed and stored.
If anyone has any comments, questions or concerns I am always available and will try to solve any issues to the best of my ability. I can be reached at 622-4612 or via e-mail at .
Thank you,
Tony Bucket Walsh