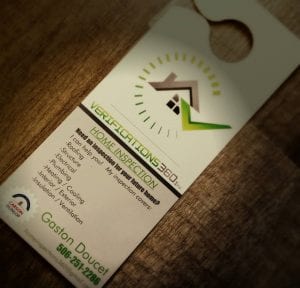 VERIFICATIONS 360 Inc. is a home inspection company that services Northumberland and Kent counties. Our bilingual inspector is a graduate from the Home inspection training program offered by the Carson Dunlop college in Toronto.
The inspection covers the major aspects and component of the home from: roofing, structure, electrical, plumbing to heating/cooling, interior/exterior, Insulation and ventilation. The inspection is non-destructive and non-evasive so there is no worry for the owner/seller of the property. The inspection gives the client a report on the condition of the property at the time of the inspection.
The seller of the property can also benefit from the home inspection. Having a home inspection done to your home prior to listing can help the you make the proper improvements to the property before putting it on the market.
Buying a home is the biggest investment that most people will make in their lifetime, so buy it or sell it wisely by using VERIFICATIONS 360 Inc. to do your home inspection. You can also check out their Facebook page for more information.