10 Tips for Camping on the Miramichi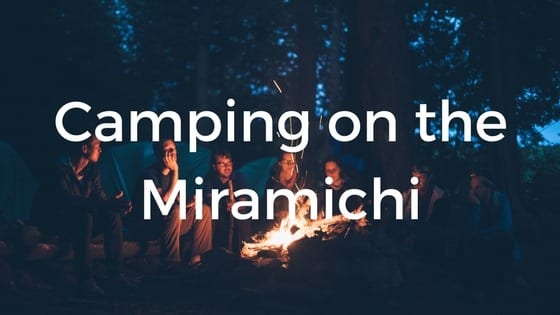 This summer plan to take some time to enjoy the weather and go on a camping trip!
Here are a 10 tips and tricks to help you have an enjoyable camping experience:
Use command hooks to save space by hanging your cooking utensils on the inside of cupboard doors
Use shelf liners to make sure things don't move while you're on the road
Put your phone in an empty bowl or cup for a makeshift speaker for campfire tunes
Use empty Tic-Tac containers to keep spices in and save space
Use old drink trays in your fire to repel mosquitoes or add a bundle of sage to your campfire
Place dryer lint in an empty toilet paper roll for a quick fire starter
Attach a headlamp to a jug of water for easy ambient lighting
Use an old rug to line your tent floor to control dirt & make the tent more home-like
When preparing to leave home, fill baggies with pancake batter, tie off the end and when you are ready, just snip the small ends to use as a piping bag and you are ready to cook!
Purchase a power-bank before your trip for an extra phone charge in the case of an emergency
Do you need a place to stay? Check out:
Camping Miramichi – Located just ten minutes from Miramichi city, a family campground set on over 200 acres in the heart of Miramichi. An idyllic country setting amidst towering pines bordering the scenic Black River. Explore our forest and river trails, fish, take a swim in the pool or relax on their spacious lawns. For even more adventure, try booking a tree house!
Kouchibouguac National Park – Offering your choice of tent sites, full hook-up sites or o'TENT'ik rentals, Kouchibouguac offers proximity to white sand beaches and pristine hiking trails.
Sunrise Campground – Located near Little Bartibog, enjoy River Front camping and the kids will love the pool!
Enclosure Campground – Conveniently located near Wilson's Point Historic Site, the Enclosure offers partially wooded sites and is the perfect setting off point for a bass fishing adventure!
Escuminac Beach & Family Park – Imagine waking up on a warm summers morning, and being only a 3 minute stroll to a beach as white as snow!