Acts of Caring at The Learning Centre Pre-school
The Learning Centre Pre-school in Miramichi has a unique approach to teaching students about their well-loved community and how to give back to those who are in need. The teachers believe in the power of kindness and that children can greatly benefit from the art of philanthropy. The owner and operator of The Learning Centre Pre-school, Joyce Arbeau states that students learn a great deal about the act of charity and giving back to the community.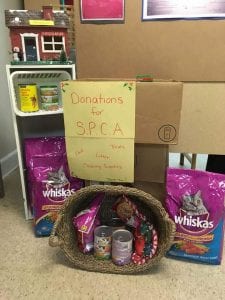 "We teach our children how to approach society from a very young age. If we can instill the knowledge and pride that they have the ability to actually change the world, anything is possible!"
Over the years, the Learning Centre Pre-school has held numerous events, including a very special fundraiser in which the students wrote poems "from the heart". The poems were turned into a book called Heartsongs For Haiti and they were sold throughout the community to raise money for the Haiti crisis. The poetry books received national attention from UNICEF and students were published in their monthly newsletter along with special recognition from the director himself. The books were even brought to Haiti for elementary schools to enjoy in their classrooms.
One of the Learning Centre's biggest recipients each year is the Miramichi SPCA.
"Kids love animals and are able to sympathize with their misfortunes. It is important that they learn the importance of an amazing organization like the SPCA," says Arbeau.
Each year, they hold a "Christmas Masterpiece Theatre" in which the students create a work of art. Parents are then invited to a formal concert of Christmas music and have the opportunity to purchase some delightful masterpieces. Once funds are received, they ask the SPCA what their greatest needs are. Last year, the money completely funded a surgery for a Saint Bernard, who was later adopted. This year, they were able to have three cats spayed/ neutered along with several boxes of food and items in need.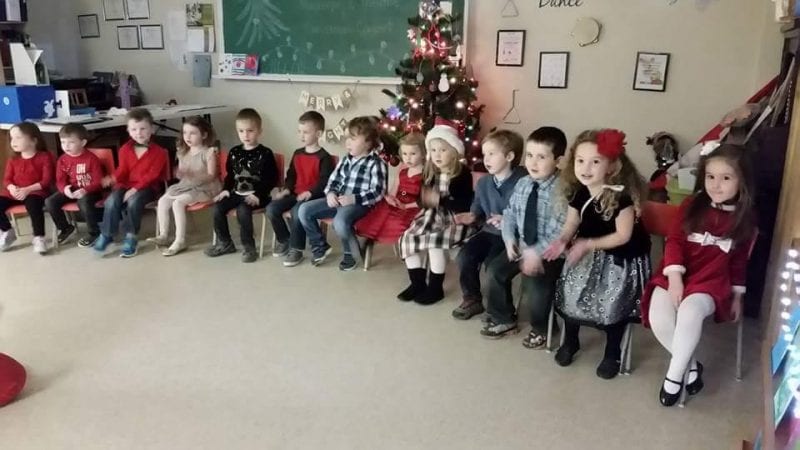 However, they also believe that the act of giving back doesn't have to involve fundraising or copious amounts of money. It can be felt in the small acts of kindness, like the yearly Christmas mural they create for the Douglastown Post Office, the collection of food for the local food bank, or the items sent to the soldiers overseas. Sometimes just a little note, picture or song to a senior can go a long way!
"We are creating a future of generous, kind little souls. Imagine the strength of character that comes from helping your community at such a young age!"
Arbeau says that these acts of caring show the students that no matter how small you are, there is always something you can do to change the world.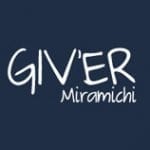 Giv'er Miramichi is about "What's up, what's new, what's happening". We are focused on building people up, supporting one another and celebrating our successes.