City's Tree & Brush Clean-up Update

The city crews are diligently working to pick up all the limbs. Crews are now in the Douglastown area. Residents are reminded that the following rules shall apply for this clean up:
Large branches and brush are to be placed at the edge of the roadway. The City will not be picking up branches that are not brought to the edge of the roadway.
Do not place branches under power lines, as the crews will not be able to safely remove your debris
Do not obstruct roadways or sidewalks when preparing branches to be picked up.
Residents also have the option to dispose of their branch/ tree debris at the following sites:
650 Beaverbrook Road – Cardinal Park
127 Nelson Street – Miramichi Ski Club
86 McKinnon Road (Douglastown)
170 Walsh Avenue (Chatham Industrial Park)
Any inquiries regarding this clean-up can be made to the Department of Public Works at 623-2020.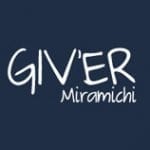 Giv'er Miramichi is about "What's up, what's new, what's happening". We are focused on building people up, supporting one another and celebrating our successes.