Poem: "Smoke Signals" by Mike Sharp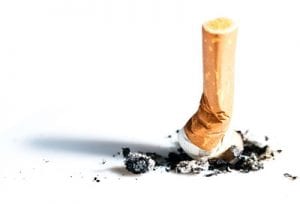 Smoke Signals (July 13, 1991 – July 13, 2016)
Five and twenty years ago
My last cigarette butt I did throw
And as I watched it roll on the ground
I said to myself, a new life I have found
No more coughing and shortness of breath
These symptoms will pass, along with the rest.
For too many years, I was a prisoner to thee
A jail without bars, yet not nicotine free
My lungs so unhealthy, but I could not see
As they were laying so deep inside me
My heart used to race whenever I smoked
I knew not how serious this was when I toked.
As I began my healthy journey and ride
My lungs became clear, my heart burst with pride
Within a few weeks I felt a huge change
More energized and could walk a long range
I am so thankful for the day that I quit
And would like to help others who still puff on this stick.
The insidious damage that one cannot see
It takes no prisoners and is extremely deadly
Then cancer and chemo and hospital stays
And if you're lucky you may see more days
So take heart my friends, for those who still smoke
Please listen to me, for this is no joke.
It's mind over matter, it's really just that
For if I can do it, now it's your turn to bat
If you honestly try, you will not strike out
Just give it your all and live a full life throughout
I seek no applause nor kind accolades
My joy is in knowing a life I may save.
Mike Sharp is from Toronto and he and his wife Jill moved here in 2003 after falling in love with Miramichi. He has worked for various companies throughout Canada mainly in Sales and Managerial positions. He enjoys writing, travelling, antiques, local history and historic buildings, and being with his best friend—his wife Jill!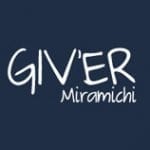 Giv'er Miramichi is about "What's up, what's new, what's happening". We are focused on building people up, supporting one another and celebrating our successes.