Sterling Manderville Memorial Annual Golf Classic
The Miramichi Shrine Facts & Figures Unit is once again hosting the Sterling Manderville Memorial Annual Golf Classic at the Miramichi Golf Club.
Sterling Manderville is the one who started this fun tournament. He loved the Shriners, and loved being a part of the help and support provided to the children. As an avid golfer, he saw the possibilities for this Golf Tournament to be a good fund raiser for our Children and Hospitals.
Unfortunately, Sterling is not with us anymore, but his memory lives on in the name of this tournament, and the chairmanship was taken over by Noble Don McCoombs, so we hope to be able to continue this Tournament each year.
This year's tournament will be held on July 7th, 2017.
This will be our 7th year holding this Golf Classic, helping to support our Shriners Hospitals for Children, all 22 of them, and especially our New Canadian Shriners Hospital in Montreal, plus the Shriners Clinic right here in Bathurst, at the Chaleur Regional Hospital.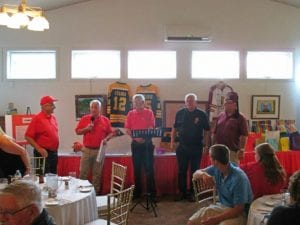 All of our efforts are only made possible with the support of the public, as the cost for all our services come from the Shriners Office, without any government support of any kind. So public support for all our endeavours in helping sick children through out our network is what makes the Shriners Hospitals For Children the Worlds Greatest Philanthropic organization.
We can all be proud of this great accomplishment.
A great new addition to our fundraising this year has been put together by our Miramichi Facts & Figures Unit… it's a "4-Wheeler Draw" on a Polaris Sportsman 450 H.O. Tickets are $10 each and can be found on sale at many locations around the river: GoToInsurance.ca, Stevens, Wilson & Lockerbie Inc.; RTE 118 Convenience; Renous Convenience; Right Way Convenience; Papa Joe's; NAPA; Ace Leasing; Eastern Tile & Carpet; Patterson's Trailers; Right Choice Auto Parts; Tozer Insurance or from any Shriner you may know.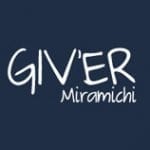 Giv'er Miramichi is about "What's up, what's new, what's happening". We are focused on building people up, supporting one another and celebrating our successes.