Welcoming a New Business to the River – Kortney Patriquin, Nutrition and Wellness.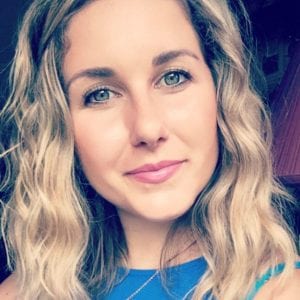 Hey There, I'm Kortney Patriquin! I am a Registered Dietitian and Certified Diabetes Educator.  I was born and raised here on the river and recently moved back to provide nutrition and wellness counselling to my community members. I provide one to one counselling in my office at Peak Performance or virtual counselling so you can stay cozy in your home. I also offer group sessions and workshops on various topics such as Diabetes 101. There are no gimmicks, no quick fixes, no meal plans or strict 'rules' to follow when working with me, I am not the food police! I will guide you through a step-by-step process to help you achieve your goals while ensuring you continue to live your best life to get you feeling your best. I work with you to set realistic and sustainable goals so you can continue these healthy habits long after we have stopped working together. I follow a philosophy of "all foods fit" and that "you are one of a kind". There are no "good", "bad" or "forbidden" foods in my books, just you, the foods you enjoy and a healthy relationship with them. All recommendations and programs are tailored specifically to you, for you so you can achieve your health and wellness goals and maintain them.
I obtained my Bachelor of Science in Human Nutrition and Dietetic Internship through Saint Francis Xavier University and am a member in good standing with the New Brunswick Association of Dietitians. After completing my education, I moved to Thompson, MB and worked as a Diabetes Dietitian Educator in Thompson and the surrounding First Nations. With this experience, I was able to gain an expertise in the prevention of Type 2 Diabetes and the management of Type 1, Type 2 and Gestational Diabetes. I obtained my Certified Diabetes Educator certification in 2016 and am looking forward to working within my home community to improve your health and wellness through food and nutrition.
I take a holistic approach to health and wellness by taking into consideration the whole person and their lifestyle, such as mental and social factors that affect health rather than focusing solely on the physical symptoms of their health issues. Though I am specialized in diabetes management I also provide counselling to individuals struggling with various health ailments such as cardiovascular disease, weight management, digestive health issues, polycystic ovarian syndrome, high blood pressure and general healthy eating and lifestyle changes.
Nutritiously yours,
Kortney Patriquin, RD, CDE
Posted by: Kortney Patriquin, Nutrition and Wellness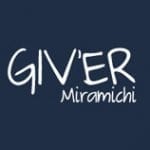 Giv'er Miramichi is about "What's up, what's new, what's happening". We are focused on building people up, supporting one another and celebrating our successes.