Rogersville Bluegrass Proudly Presents Bluegrass Grammy Nominee Claire Lynch And Her Band!


Dolly Parton credits singer-songwriter Claire Lynch as having "one of the sweetest, purest and best lead voices in the music business today." 
Long-recognized and praised as a creative force in acoustic music, Claire Lynch is a pioneer who continually pushes the boundaries of the bluegrass genre. Her career has been decorated with many accolades including three GRAMMY nominations, six International Bluegrass Music Association awards and the prestigious United States Artists Walker Fellowship. Her harmonies have graced the recordings of many stellar musicians. Equally gifted as a writer, her songs have been recorded by The Seldom Scene, Patty Loveless, Kathy Mattea, Cherryholmes, The Whites and many more.
On her latest CD "North by South" (2016), Lynch has paid homage to her favourite Canadian songwriters on a set of bluegrass and new acoustic tracks. After her recent marriage to a Torontonian, she began to dig into the vast catalog of songs written by Canadian songwriters and found the inspiration for this project. Working with Alison Brown in the producer's chair, she delivers standout versions of Ron Sexsmith's "Cold Hearted Wind" with Jerry Douglas on Dobro, the catchy "Kingdom Come" written by Old Man Luedecke featuring Béla Fleck (banjo) and the gorgeous maritime ballad "Molly May" written by Cape Breton's JP Cormier. Stuart Duncan and Bryan McDowell add fiddle to a number of fine tracks as well. Lynch also offers thoughtful reinterpretations of songs by Lynn Miles ("Black Flowers"), David Francey ("Empty Train") and Gordon Lightfoot ("Worth Believing") and contributes the lighthearted, self-penned "Milo" to the project.
Saturday, October 7, 7pm to 10pm:
The Rogersville Bluegrass Festival presents a Special Evening with Claire Lynch & Band!
Opening Act: Acoustic Heartstrings, Music Jam after the shows in the same building.
Location: 825 Chemin St- Pierre, Rogersville NB (*Indoor show – bring your chairs)
Free overnight camping available – Field will open on Saturday at noon. Food vendor will be on site! Munch a Bunch!
Tickets: $35 advance / $40 at the gate
Tickets on sale at Roy Brothers Const. in Miramichi, and, at Shell Gas Station in Rogersville
More Info at: http://www.rogersvillebluegrass.com/ or phone: 506-773-9166
To learn more, please visit: http://www.clairelynch.com/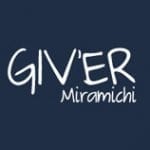 Giv'er Miramichi is about "What's up, what's new, what's happening". We are focused on building people up, supporting one another and celebrating our successes.