Join us for our first Comedy Night "Fishing for Laughs"
Join us November 18th, 2017 at the Vogue Theatre  in Miramichi, NB for our first comedy night featuring Jimmy MacKinley! Proceeds go towards MSA Conservation. See poster for details.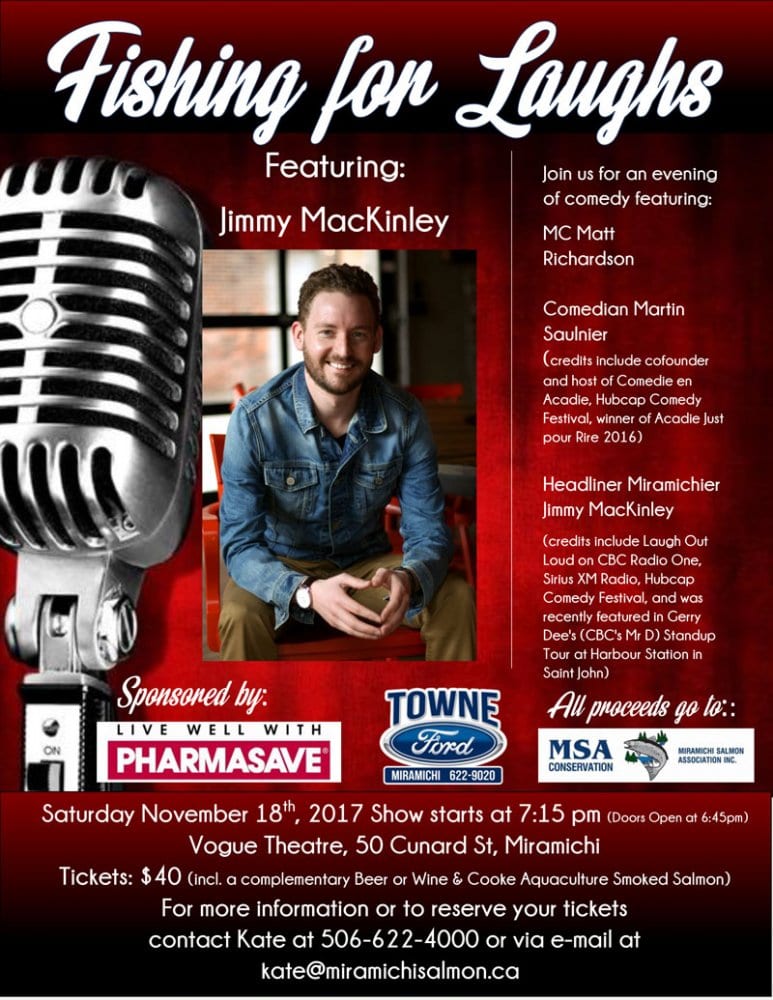 Since 1953, the Miramichi Salmon Association (MSA) and its members have directed their capabilities and their funds to the protection of the entire Miramichi River system. The MSA watches over the Miramichi as a champion of conservation on behalf of anglers, outfitters, guides and all others with economic, environmental and recreational interests in the river.